The Book Club - Series Three
Better: A Surgeon's Notes On Performance
by - Atul Gawande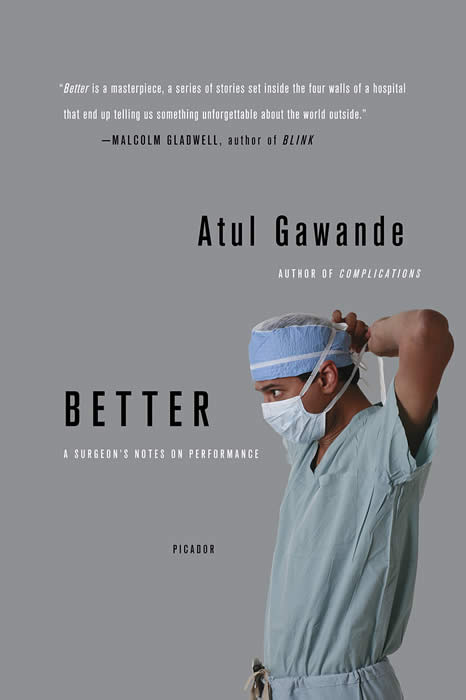 Tuesday - September 20, 2011

12:00 Noon - 1:30 pm CDT
Book Leader:
Dr. Lily Garcia (See biography)
Synopsis:
Click here for a brief synopsis of the content of the book.
Book Availability:
Better: A Surgeon's Notes On Performance is available at Amazon (New $9.87 paperback, $9.99 Kindle). Consider checking this book out from a library or purchasing a used version.
Questions?
Please email Leadership@utsystem.edu
Registration
Register NOW - click here -- Registration limited to the first 30 registrants received by August 26, 2011.