Vice Chancellor and General Counsel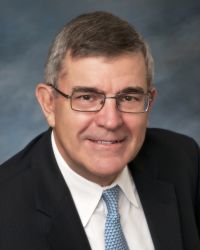 [3]Daniel H. Sharphorn, J.D.Dan Sharphorn is the General Counsel and Vice Chancellor for the UT System Office of General Counsel. In this role, he manages all of UT System's legal affairs and the 36 attorneys within the Office of General Counsel who staff the legal function. He also manages the Real Estate functions and serves on the Chancellor's executive management team. Additionally, he works directly with all 15 UT institutions to serve their varied legal and business needs. Sharphorn is responsible for UT System's relationship with the Office of the Attorney General and other state and federal agencies on legal issues, and oversees all outside counsel for UT System and UT institutions.
Previously, Sharphorn served as the associate vice chancellor and deputy general counsel for the UT System since 2007. He also served in the Vice President and General Counsel's Office of the University of Michigan for 25 years, most recently as associate vice president and deputy general counsel. In that capacity, Sharphorn had primary responsibility for legal advice and litigation management at every level of the university in all matters related to faculty and student affairs, research and governance, and in the management of the general counsel's office. He also taught law and social organization and law and social psychology at the University of Michigan. He began his career in higher education as an instructor and judge advocate general at the United States Military Academy at West Point. Before that he served in the United States Army in Viet Nam and at the Pentagon. Sharphorn has earned J.D., M.S.W., and M.A. degrees from the University of Michigan and a B.S. from the U.S. Military Academy at West Point.