Voices of Support
We want to help new generations of students benefit from their college experience as much as we did.

Charles and Nancy Davidson
Since its founding in 1881, The University of Texas System has expanded into nine academic and six health institutions that span the entire state.
Supporters who contribute to the UT System become members of the 1881 Society. Through their contributions, 1881 Society members help support Chancellor Francisco Cigarroa's Framework for Advancing Excellence.
Membership must be renewed each year through a contribution to the UT System.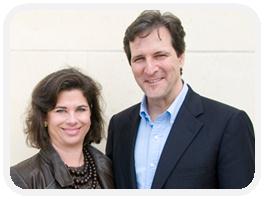 Providing life-enriching experiences for others has a way of perpetuating a culture of giving...


David and Windi Grimes
1881 Society members are invited to special events held around the state. Members also receive regular communications from the Chancellor and members of the UT System leadership team.
In addition, 1881 Society members benefit from joining a collegial group of individuals who are committed to higher education and to a better future for new generations of Texans.
If you've succeeded in life because of your education, then you owe more than gratitude to your alma mater.

Mike and Judy Tyson
To become a member of the 1881 Society, contact us at (512) 499-4740 or chancellorscouncil@utsystem.edu [1] for more information.
---
A Tribute to History
Texans voted in 1881 to locate the state's first public university in Austin and its first public medical school in Galveston. Named to commemorate this historic act, the 1881 Society welcomes supports who contribute annually to the UT System.