Voices of Support
My father thought college made for better citizens, better taxpayers — better communities. He was always a big believer in higher education for the improvement of our society.

Caroline and Nelson Puett
The Ashbel Smith Circle recognizes supporters who establish endowments for strategic use by the Chancellor of The University of Texas System Administration.
Endowment gifts are invested, never spent. Assets from these investments support innovative, entrepreneurial projects that advance the educational goals of the UT System.
Supporting the chancellor and the leadership team allows them to leverage their work and assure that all UT institutions grow and prosper.

Barbara and John Stuart
It's about doing what's right for the next generation and always striving to leave something better than the way you found it.

Cindi and Rex G. Baker III
To become a member of the Ashbel Smith Circle, contact us at (512) 499-4740, or email us at chancellorscouncil@utsystem.edu [1] .
---

Who was Ashbel Smith?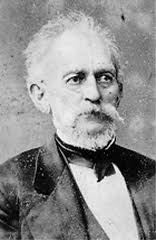 Ashbel Smith, M.D., was the first President of The University of Texas System Board of Regents. He had a long and distinguished career in medicine, education, and public service.
During his term on the Board of Regents, Smith was dedicated to recruiting the best faculty members available and to developing a curriculum befitting a "university of the first class." Smith became known as both the "father of Texas medicine" and the "father of The University of Texas."
It is appropriate that individuals investing in UT System endowments in perpetuity be linked to Ashbel Smith's name.