Two executive police officers from The University of Texas System are among16 nationwide finalists for the 2012 Director of the Year award, a prestigious recognition sponsored by Campus Safety magazine.
The award recognizes an administrator responsible for campus protection who goes beyond the call of duty, demonstrating outstanding leadership skills, ingenuity, selflessness and overall achievement.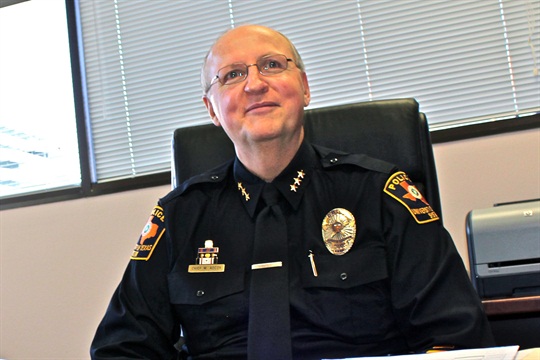 Chief of Police William Adcox, UT Police at Houston, was selected for several important achievements, including the development of a customized physical abilities test for female applicants and the introduction of a police officer salary step program to attract candidates who are bilingual and college educated. Read more here.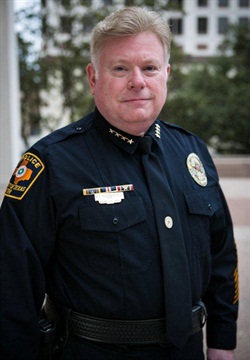 Director of Police Michael Heidingsfield, UT System Police, was also selected for notable achievements, which include revising 35 critical policies in a little over a year and redesigning officers' uniforms and patches so they wouldn't be confused with private security personnel. Read more here.
The 2012 Director of the Year will receive special editorial coverage in a future issue of Campus Safety, recognition in the campus safety and security community and a custom plaque.
Campus Safety magazine is hosting an online poll to determine the 2012 winner. Vote now.