"This gift truly saves lives," said Chancellor Francisco G. Cigarroa, in response to the Jan. 30 announcement by the Michael & Susan Dell Foundation of a $50 million committment to establish the Dell Medical School at The University of Texas at Austin.
"Investments in medical education, biomedical research and health care touch all citizens. Nobody has done more for the people of Central Texas than Michael and Susan Dell. Their generosity not only benefits UT, it also lifts up our entire community."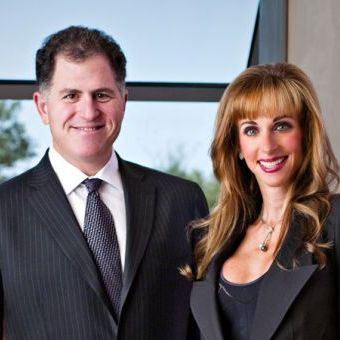 Michael and Susan Dell (image courtesy: UT Austin)
The new medical school will provide community-focused medical services, bring more medical professionals to Austin and create jobs. It will build on the world-class scientific research that UT Austin faculty members are conducting in related disciplines and is expected to attract top faculty members and students. Campus officials are currently seeking accreditation, working on state approvals, searching for permanent leadership and examining building sites for the medical school.
The Dell Medical School is scheduled to enroll its first class of 50 students in 2016.
Read the UT Austin press release.