Next week, 88 University of Texas at Dallas students will spend their spring break participating in one of 10 projects that range from building homes in Mississippi for Habitat for Humanity to helping international refugee children transition into the U.S. education system in Georgia.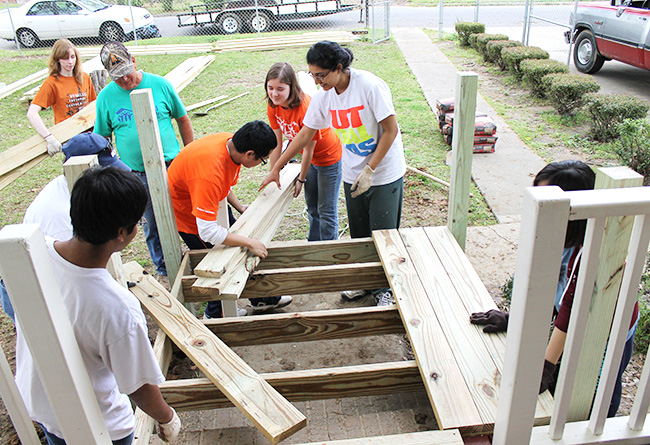 Many of the Alternative Spring Break destinations involve revitalization and construction projects. (Image: UT Dallas)
According to a UT Dallas article, while some recreational events are included in the agenda, students know ahead of time that they will focus on serving others, learning about social issues and developing leadership. They will perform about 40 hours of community outreach during the week.
When asked why the students are eager to spend spring break volunteering rather than relaxing, Monalisa Amidar, assistant director of the Office of Student Volunteerism at UT Dallas said, "We've worked hard to build a culture of caring and to find ways to make that fun."