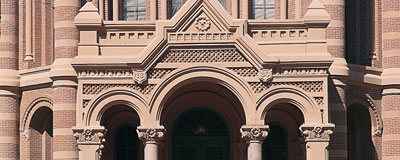 The University of Texas Medical Branch at Galveston recently received the Employer of the Year award from The Galveston County Daily News.
This is the first year the newspaper has given the award, which recognizes the positive impact that stable jobs and the employers who provide them have on the local economy and the community in general.
UTMB is the county's largest employer, with 8,000 employees in Galveston County and nearly 12,000 employees statewide.