The University of Texas System Board of Regents officially approved the honorary title of President Emeritus to Miguel Nevárez, Ph.D., former president of The University of Texas-Pan American, at its Aug. 21 meeting.
Nevárez, who served as the university's president from 1981-2004, returned to teaching after stepping down as president nine years ago and is retiring from UTPA on Aug. 31. He is the first former president of UT Pan American to receive the emeritus title from the UT System.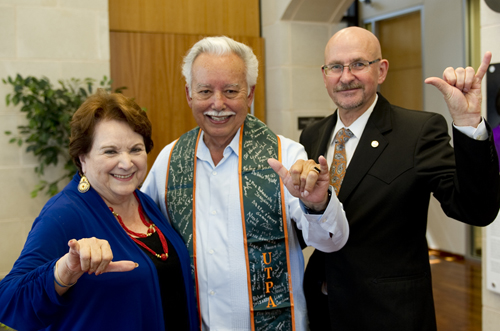 Pictured from left to right are former UTPA President Dr. Blandina Cárdenas, Nevárez, and current UTPA President Robert S. Nelsen.
UT System officials praised Nevárez for his leadership at UT Pan American and his dedication to the Rio Grande Valley.
Continue reading at www.utpa.edu.