Almost 200 faculty researchers and more than two dozen pharmaceutical and biotech executives attended The University of Texas System's inaugural Texas FreshAIR event last week in Austin. The event was organized by the UT System to proactively foster collaborations between UT's six health science institutions and the pharmaceutical and biotechnology industries.
Faculty from the system's health institutions pitched their research and networked with executives from the country's top pharmaceutical companies during the conference, and at least 30 UT faculty members had one-on-one meetings with pharmaceutical company representatives to discuss potential collaborations.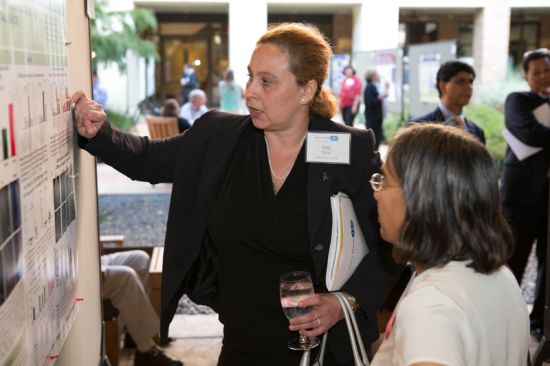 "The FreshAir meeting provided a rich opportunity to meet and talk with key players that will help us to translate our new discoveries in cancer, mental illness, and brain injury into treatments that address the problems that patients are facing," said James Bibb, a faculty member in the Department of Psychiatry at UT Southwestern. "I spoke and made plans with representatives of major pharmaceutical and biotechnology companies and members of the University of Texas Technology development team. I also got valuable time exchanging ideas and forming collaborations with colleagues outside of my department and in other UT institutions."
Patricia Hurn, vice chancellor for research and innovation, said the FreshAIR sessions and meetings produced numerous ideas and next steps that will be announced soon.
The UT System is one of the nation's largest academic enterprises, with a $14.6 billion operating budget and $3.1 billion in sponsored research programs.