Photo by Jenn Crawford / UTEP News Service
Recently, a group of thirty-one University of Texas at El Paso students and faculty traveled to Bhutan to participate in the chorus and orchestra of the country's first opera.
The Opera Bhutan project originated in the mind of Aaron Carpenè, a musician and conductor who contacted Preston Scott, adviser to the Royal Government of Bhutan on a range of cultural projects, in 2004 to ask if an opera had ever been performed in the country. The answer was no, but the timing was not right for the Bhutanese government to pursue it.
By 2010, the project had evolved to include Italian stage director Stefano Vizioli and UTEP. Three years later, a group of about 70 people from 10 countries were in Bhutan preparing to perform the opera.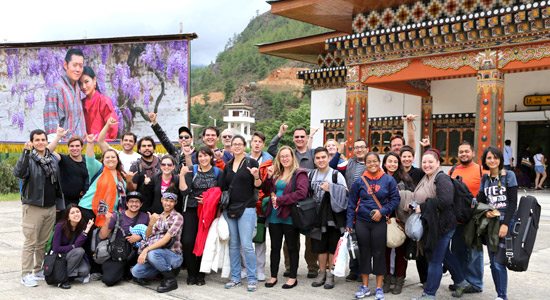 The Opera Bhutan group arrives at the airport in Paro, Bhutan. Photo by Jenn Crawford / UTEP News Service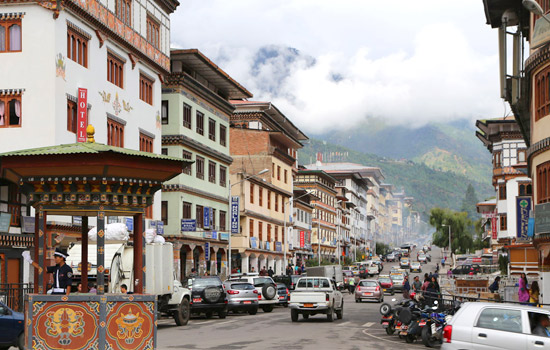 Photo by Jenn Crawford / UTEP News Service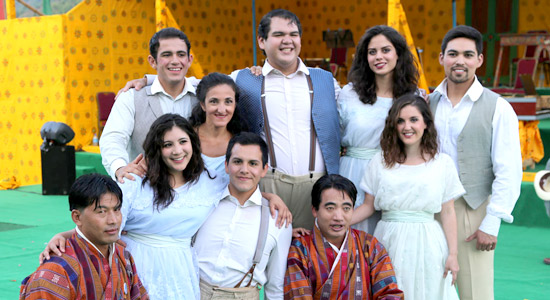 Members of the Opera Bhutan chorus pose on stage after their world premier performance. They are, from left, (front) senior Jessica Barney, UTEP graduate Michelle Vance, senior Monica Cabrera, senior Leslie Yapor, (back) junior Adrian Salas, sophomore Abraham Quezada and graduate student Raul Chavira. Photo by Jenn Crawford / UTEP News Service