Rebecca Karoff, Ph.D. 
Dr. Rebecca Karoff joined the University of Texas System in February 2016 as Associate Vice Chancellor for Academic Affairs.  With more than 25 years working in public higher education at the system level, first in Wisconsin and now in Texas, she is dedicated to utilizing the power of the system as a catalyst for quality educational attainment, equity, innovation and transformation in the 21st-century global society.
Dr. Karoff is responsible for leading and supporting student success initiatives system-wide.  Her work addresses the student success continuum, PK-20 and into the workforce, and recognizes the remarkable responsibility and opportunity of the University of Texas System to achieve more equitable access and outcomes for the state's increasingly diverse students.  She is the primary architect of the UT System's student success framework, and collaborates with institutional colleagues across the UT System to ensure student financial well-being, effective advising, and students' sense of academic and social belonging.  Her work includes leadership of the UT System's momentum-building strategy on Open Educational Resources (OER), strengthening curricular innovation, and working with faculty to embrace their roles in student success.  All her work is data-informed, equity-centered and quality-driven, and she is interested in expanded approaches to measuring student success.  
Beyond the UT System, she is a member of the Texas Transfer Alliance, a joint effort among the Charles A. Dana Center, the Texas Success Center, the Texas Association of Community Colleges, and four of the state's public university systems (Texas A&M University System, Texas State University System, University of North Texas System and University of Texas System) to improve transfer student outcomes. She is active in NASH, the National Association of System Heads, and is a co-author of the NASH Equity Action Framework, a tool designed for university systems to assess their progress toward, and act on the adoption and integration of essential equity practices through sustained engagement.  She chairs the Equity Work Group of DOERS3, the Driving OER Sustainability for Student Success Collaborative, work resulting in the OER Equity Blueprint and Equity Through OER Rubric, developed to aid institutions in intentional engagement with equity as they build capacity on OER.
Prior to joining the UT System, Dr. Karoff served as Senior Special Assistant to the Senior Vice President for Academic and Student Affairs at the University of Wisconsin System, where she utilized her extensive policy background to help drive proficiency-based curricular delivery and reform through a number of collaborative system-wide initiatives. She was the founder and director of LEAP Wisconsin, the UW System's partnership with the Association of American Colleges & Universities (AAC&U) on its Liberal Education and America's Promise or LEAP Campaign. With AAC&U, she led a number of grant-funded LEAP projects in the UW System. Additionally, she played a lead role in the planning and development of The UW Flexible Option, the University of Wisconsin System's online, competency-based educational program.
Dr. Karoff has been successful in identifying internal and external resources to fund institutional and system student success work, including grants from the Gates and Lumina Foundations. She has authored numerous published articles, and regularly presents at state and national conferences.
A native of Massachusetts, Dr. Karoff moved to Wisconsin to pursue graduate study in Comparative Literature. Before entering public higher education administration, Dr. Karoff taught Comparative Literature at UW-Madison, from which she received Ph.D. and M.A. degrees. She earned a B.A. with Honors from Brown University.
 
---

Kevin Lemoine, Ph.D.
Dr. Kevin Lemoine joined The University of Texas System in July, 2012. As Associate Vice Chancellor for Academic Affairs, his primary responsibilities include reviewing proposals for new certificate and degree programs; changes to existing degree programs; proposals for new departments, schools, and colleges; and changes to an institution's undergraduate and graduate admissions policies. He leads the System-level review of promotion and tenure recommendations from the academic institutions that the Board of Regents considers annually. He leads a number of initiatives related to the Chancellor's Framework for Advancing Excellence including ensuring the quality and high performance of new and existing Ph.D. programs. He also serves as the Office of Academic Affairs liaison to the Texas Higher Education Coordinating Board.
Before joining the UT System, Dr. Lemoine served as the Deputy Assistant Commissioner in the Division of Workforce, Academic Affairs and Research at the Texas Higher Education Coordinating Board. In that role, he oversaw the Academic Affairs Department where he provided leadership on statewide policy initiatives related to undergraduate education, graduate education, and distance education. His responsibilities included implementing the Board's policies on new and existing degree program review, revising transfer policies such as the statewide core curriculum and the Lower-Division Academic Course Guide Manual, and developing the 18 Characteristics of Texas Doctoral Programs, among other initiatives. As Deputy Assistant Commissioner, he served as the chief operations officer for the Division, leading several major initiatives to streamline and standardize the processes related to program review, administration of grant programs, and other Division responsibilities.
Dr. Lemoine has worked actively in transfer policy research, development, and coordination. In collaboration with faculty groups, he was instrumental in the development of several voluntary transfer compacts designed to facilitate community college student migration to four-year institutions. He recently co-authored a peer-reviewed book chapter on the Texas transfer experience and a peer-reviewed article on the development of the voluntary transfer compact in mechanical engineering.
Previously, Dr. Lemoine served as the Assistant Director of University Extension in the Division of Continuing and Extended Education at The University of Texas at Austin. In that role, he managed the operations of a large program offering evening credit-bearing courses to non-traditional students coming back to college to complete a degree. Prior to that, he was a faculty member at the University of Minnesota where he taught undergraduate and graduate courses in French linguistics and second language teaching methods and served as the Director of the French language program. He has also taught at the Université de Nice and the Université Claude Bernard Lyon 1 in France.
Dr. Lemoine has an M.A. and Ph.D. in French from The University of Texas at Austin and a B.A. in French from the University of Southern Mississippi.
Selected publications:
Lemoine, Kevin, James Nelson, Lynn Peterson, James Sells, and Mary Smith. "Facilitating Transfer of Students from 2-Year to 4-Year Engineering Programs." 2011. In the Proceedings of the 2011 American Society for Engineering Education Annual Conference and Exposition. American Society for Engineering Education. Vancouver, British Columbia, June 2011.
Beinke, Janet, Doug Bond, Gabriela Borcoman, Julie Eklund, James Goeman, and Kevin Lemoine. "Transfer Success and Accountability: A Texas Perspective." 2011. In Transfer Students in Higher Education: Building Foundations for Policies, Programs, and Services That Foster Student Success. Edited by Mark Allen Poisel and Sonja Joseph. National Resource Center for First-Year Experience & Students in Transition.
---

Nichole Prescott, Ph.D.
Dr. Nichole S. Prescott joined The University of Texas System in December 2016. As Assistant Vice Chancellor for Academic Affairs, P16 Initiatives, Dr. Prescott takes a lead role in strengthening the preK-16 pipeline and enhance college readiness for Texas students through expanded collaboration between the U. T. System, U. T. institutions and public preK-12 partners as well as entities. Dr. Prescott has a Ph.D. in History from the State University of New York at Stony Brook, two M.A. degrees in History and Women's Studies from SUNY and Miami University, and a B.A. in History from U. T. Austin.
Before joining the U. T. System, Dr. Prescott served as the Director of Student Success for E3 Alliance, a regionally focused data-driven education organization that is the Central Texas P16 council. Her work focused on eliminating the achievement and opportunity gaps in Central Texas. As director, she oversaw a portfolio of initiatives aimed at building education systems through collaborative action with education, business, and community stakeholders in order to build the strongest educational pipeline in the country as the means to drive regional economic prosperity.
Included among her accomplishments at E3, Dr. Prescott led the Central Texas Council on Educator Preparation and scaled a nationally recognized English Language Learning initiative to 52 schools in 10 districts impacting 10,000 students. As a result of her strong leadership around the transformative system work targeted toward improving outcomes for English Language Learners, E3 Alliance and its partners were awarded a White House Initiative for Educational Excellence for Hispanics Bright Spots Recognition in 2015.
At the State University of New York at Stony Brook, Dr. Prescott was awarded the W. Burghardt Turner Fellowship (2000-2005) and the Hugh Cleland Award for Innovative Teaching by the Department of History (2005). Among her other awards are the Crane Award, presented by the Miami Tribe of Oklahoma (2003) and the prestigious Frances C. Allen Fellowship, History of the American Indian Scholar-in-Residence, at the Newberry Library in Chicago (2003).
Dr. Prescott has presented at numerous academic conferences and has been an invited speaker both domestically and internationally. She also co-organized the Indigenous Peoples Symposium at Stony Brook in 2002 to commemorate and reflect on the United Nations First International Decade of the World's Indigenous Peoples. She has authored and co-authored articles in scholarly as well as popular publications, such as Atotankiki Myaamiaki, "What the Miami are Talking About," (Miami tribal newspaper) and The American Indian Graduate.
Dr. Prescott has been interviewed about her work by national media outlets, such as Indian Country Today and Univision, as well as local media, such as KXAN TV station, KUT (local NPR station) radio station, KLBJ radio station, and Ahora Sí (Spanish portion of the Austin American Statesman). She is a member of the National Congress of American Indians, National Indian Education Association, Native American and Indigenous Studies Association.
Dr. Prescott is a proud citizen of the Miami Tribe of Oklahoma (Myaamia) and actively participates in the culture and language revitalization efforts of her people. Born in an Indian Hospital in Oklahoma, Dr. Prescott was raised on the Texas/Mexico border before she moved to Austin to pursue a college degree at The University of Texas as a first-generation college student. While Austin is her home, Dr. Prescott has maintained a strong engagement with the broader Native American community, formerly serving on the Board of Directors of the American Indians of Texas as well as former Executive Director of the Myaamia Foundation.
Locally, Dr. Prescott has served on numerous equity-focused committees. Among these are Mayor's Task Force on Institutional Racism & Systemic Inequities, Greater Austin Community Schools Coalition Team (Mayor's Office), Bilingual Innovation Design Team (Austin Independent School District), Newcomer Innovation Design Team Member (Austin Independent School District), Austin Opportunity Youth Collaborative, and the Austin College Access Network. She also volunteers for the Great Promise for American Indians, the Human Rights Campaign, and Out Youth.
---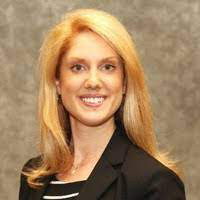 Lydia Riley, M.P.H.
Lydia Riley is Chief of Staff for the University of Texas System Office of Academic Affairs. As Chief of Staff, Lydia assists with planning, implementing, and advancing strategic priorities for the Office of Academic Affairs and supports efforts to streamline office operations. Lydia oversees a broad portfolio of administrative and policy issues and monitors the landscape to identify new and emerging models of higher education delivery and financing. She is responsible for leading and supporting system-wide initiatives related to online and hybrid education, non-degree pathways, upskilling and reskilling, and tuition and fees. In all areas of her work, Lydia is committed to uncovering and addressing inequities in postsecondary access, success, and value. 
Lydia has been with UT System since July 2016, most recently serving as Director, Academic Affairs. Before joining the UT System, Lydia was a research manager at American Association of Nurse Practitioners, where she worked to advance the Association's policy agenda by developing and overseeing studies related to advanced nursing education and workforce issues. 
Lydia is a native Oregonian and graduate of Oregon State University. She currently lives and works in Austin, Texas.