Main page content
Blog Category
Be a Wise Healthcare Consumer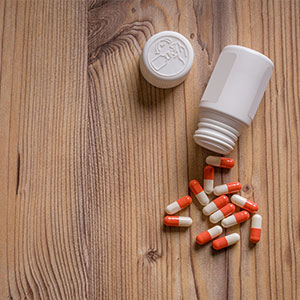 Last January 1, 2017, Medicare-eligible retirees, their dependents and surviving spouses enrolled in the UT SELECT Medical plan automatically transitioned to the employer-based Medicare Part D plan, known as UT SELECT Part D. Enrollment in the plan processed automatically for you last year. No action is required of you at this time either.
As of January 1, 2018:
Plan Reminders
The annual $100 prescription deductible per person will reset on January 1. Once you satisfy the $100 deductible, copays will apply for the rest of the UT SELECT Part D plan year (Jan. 1 – Dec. 31).
Prescriptions with refills will remain on file.
If your medications required a Prior Authorization, contact Express Scripts (ESI) Medicare.
Out-of-pocket Costs
There is still no premium for the UT SELECT Part D plan. UT Retirees are covered at 100%.
Your medical insurance premiums for dependent coverage will remain the same.
Out-of-pocket monthly medical premiums for surviving dependents remain the same as well.
Income Related Costs
High-income earners may be required to submit a Part D payment to the Federal Government known as the Part D Income Related Monthly Adjustment Amounts (D-IRMAA).
Members identified for D-IRMAA will receive a letter from the Social Security Administration (SSA). If you have questions about D-IRMAA, please contact the SSA.
The annual income threshold for D-IRMAA is greater than $85,000 for individuals/$170,000 for married couples.
ID Cards
You will not receive a new ID card this year since there are no changes in deductible or tiered copayment amounts.
If you need a replacement ID card, please contact ESI Medicare customer service. If your home address with ESI is incorrect, please contact your UT Institution's Benefits office. ESI can provide you with ID information in order to pick up prescriptions while you wait for your replacement ID card in the mail.
Pharmacies
Most pharmacies continue to be in the Part D network, including Express Scripts Mail Order Pharmacy.
You have the ability to obtain a 90-day supply at a retail pharmacy. The 90-day supply feature is still available at Walgreens and other participating pharmacies, excluding CVS. This option is no longer available at CVS pharmacies.
Walgreens and all other participating pharmacies, including CVS, remain options for 30-day supplies.
Questions?
For specific questions about the UT SELECT Part D plan, please contact ESI Medicare Customer Service at (800) 860-7849. TTY users should call (800) 716-3231.
For questions about D-IRMAA please contact the SSA office at (800) 772-1213 or online at www.ssa.gov/agency/contact.
The UT SELECT Part D web page has information about the Part D drug list (formulary), FAQs and numerous sample documents such as the ID card: UT SELECT Prescription Drug Plan Medicare Part D.