Main page content
Blog Category
Insurance Insights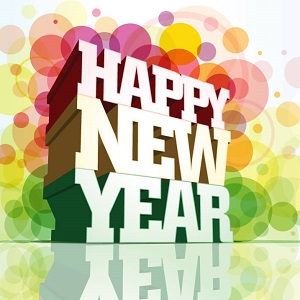 The New Year is a time when many of us review our progress on personal goals and recommit ourselves to new goals for the coming year. We often think about our goals for health and fitness, our career goals, and our personal goals for what we want to achieve when we are away from work. 
It's also a good time to take care of routine tasks that need to be done on a yearly basis, like changing those batteries in the smoke detectors so we don't get the dreaded dying battery wake-up call which always seems to come around 2 or 3 o'clock in the morning!
You may not think about it, but the New Year is also a good time to review your UT Benefits and be sure you are up to date and up to speed with all of the coverage you have and how it all works. Resolve to stay informed and to be in charge of your own health care during 2018. Make the most of your UT Benefits throughout the coming year by making these practical tips part of your routine.
Schedule any medical, dental, or vision appointments or annual exams you've been putting off.
You will start the New Year off on a healthy note by taking care of your ongoing and preventive health services. Using preventive care services like getting annual exams and vaccinations help you stay aware of your current health and any changes over time.  
Take advantage of the information and services available through the Living Well program to help support and encourage you in keeping your health and wellness related New Year's Resolutions.
The Living Well Workplace Health & Wellness programs are available to eligible UT SELECT participants. Visit the Living Well website for more details and information.  
Check that you have all of the insurance ID cards you need and be sure you know how to get replacements or additional ID cards if needed.
If you need a replacement ID card, simply contact the appropriate plan administrator and one can be sent to you at no cost. Contact information for all UT Benefits plan administrators can be found on the "Who to Contact" page of the UT System Office of Employee Benefits Website.
Be prepared to provide ID cards to your doctors and pharmacy – even if you have provided them before.
While the UT Benefits program plan year begins on September 1, many other large employer plans and individual plans start their new benefits year on January 1. That's why your doctor's office or pharmacy is more likely to ask to see your insurance ID card during your first visit of the New Year so that they can verify your current benefits.
Be sure you know where find information about how all of your benefits work.
A little planning ahead of time will help keep your stress level down if and when you need to access your benefits. Additional information and resources are available on the UT System Office of Employee Benefits website. If you have additional questions about any UT Benefits plan, please visit the plan-specific website or contact the appropriate plan administrator for assistance.
Review your plan contributions for your 403(b) or 457(b) Deferred Compensation Plans.
You can make adjustments to your monthly contributions at any time and the New Year is a great time to take stock and ensure that you're on track with your retirement savings goals. For more information regarding the UT Retirement programs, please visit the UT Retirement Program section of our website. 
If you've recently moved or changed your email address, update your contact information through your institution's HR or Benefits office to ensure the information about your UT Benefits reaches you in a timely manner.