Main page content
Blog Category
Wellness Wise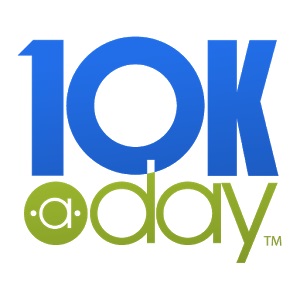 Do you wish you could use a tool like the UT Activity Challenge platform throughout the year to track your activity and keep up with colleagues on the Walking Wall? Well, we have good news for you. You can! You're able to opt-in any time and begin logging in 10K-A-Day. 
10K-A-Day is a physical activity campaign and tracking tool that challenges you to accumulate 10,000 steps each day, while virtually traversing a variety of global trails. This tracking tool is available for you to use year-round.
If you haven't participated in past UT System Challenges, you'll need to Register for the UT Activity Challenge Platform at www.utlivingwell.com.
Click "Register" in the lower right-hand corner;
Enter your 8-digit BID (following UTSO on your UT SELECT Medical ID card) and birthdate, click "NEXT;"
Confirm your email address and create a password;
Agree to the terms and conditions by checking the box; and
Click "CREATE ACCOUNT."
Once logged in at www.utlivingwell.com, you can opt-in to the 10K-A-Day challenge: 
Click "Enter 10K-A-Day;"
Select "Sign up today!" on the 10K-A-Day Welcome page;
Answer opt-in questions;
Check the PHI Authorization box;
Click "Join;" and
Begin logging your daily steps! 
Sign up today and join the fun!