Main page content
Blog Category
Be a Wise Healthcare Consumer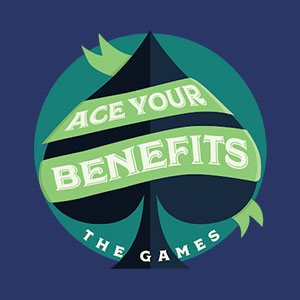 We're very excited to announce the launch of MyEvive for UT Benefits participants! This new app and portal will help you find the information you need about your UT Benefits and local institution benefits, too.
Employees, Retirees, and covered spouses can find links to important resources, including My UT Benefits, within the MyEvive app and portal. Once you register, you'll also get tips about recommended health screenings and other ways to take care of your health and well-being that are tailored specifically for you.
To help you learn more about this exciting new tool, we're launching the "Ace Your Benefits!" games on July 15th to coincide with Annual Enrollment. You can find more details about how to help your institution win a $1,500 charitable donation below.
To learn more about the MyEvive app and portal and get started, please review the following resources or look for more information at your institution's Annual Enrollment events.
MyEvive Registration Instructions (pdf) 
MyEvive FAQs (pdf) 
Ace Your Benefits Game Details
WHO: Employees, Retirees, and covered spouses at all UT System institutions.
WHAT: Compete in short 2-minute games about your UT Benefits.
WHEN: July 15 through July 31, 2018 during Annual Enrollment (AE)
WHY: Help your institution take home the prize! Faculty, staff, and their covered spouses enrolled in the BCBSTX medical plan can play for the chance for your institution to take home the prize: $1,500 towards your institution's philanthropy of choice (bragging rights included!).
HOW: Register/Login to utbenefits.myevive.com to play one or all of the available games in Game Center and learn about old benefits, new benefits, and so much more!
Each unique player will count for one vote towards your institution's philanthropy. The small, medium, and large institution with the most votes wins a $1,500 donation for their selected philanthropy.
Be sure to complete your AE elections between July 15th and July 31st, too!
SaveSave
SaveSave