Main page content
Blog Category
Be a Wise Healthcare Consumer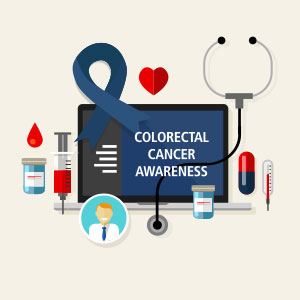 Colorectal cancer screening saves lives. It is one of only a few cancers that can be prevented through screening. Among cancers that affect both men and women, colorectal cancer is the second leading cause of cancer-related deaths in the United States. The risk of developing colorectal cancer increases with advancing age. More than 90 percent of cases occur in people aged 50 or older. According to experts, younger people now need to be on the alert. Building awareness is an important part of helping to increase screening and decrease mortality rates.
The UT SELECT medical health plan offers colonoscopy screenings at no out-of-pocket to the member. Please note, there is a difference in coverage between "preventive screenings" versus "diagnostic testing". 
After speaking with a medical professional regarding the need for colonoscopy, UT SELECT medical plan subscribers and their dependents should contact the BCBS Benefits Value Advisors (BVA) before making an appointment for a colonoscopy screening: (866) 882-2034.
Although your preventive screening is no cost to you, the actual cost to the medical plan differs from facility and providers. As a self-funded plan, each plan member affects the performance of the plan by the way you utilize services. While you are not obligated to use the lowest cost facility, the BVA can help you make informed decisions about which provider to use.
Please note, in order for you to experience no out-of-pocket cost for the preventive screening, you must ensure that the doctor, anesthesiologist, facility and any lab/pathology are all BCBS in-network providers. The BVA can help you confirm that your providers are all in-network.
If you find you need diagnostic testing, be sure to contact the BVA for cost comparisons as your colonoscopy may be subject to out-of-pocket fees.
UT FLEX Healthcare Reimbursement Account (HCRA) participants can use their HCRA funds towards medical related costs such as deductibles, copays, and co-insurance. Please always remember to save your itemized receipts in the event that Maestro Health, the UT FLEX administrator, asks you for documentation. For more information on how to use your HCRA funds, please contact Maestro Health customer service at (844) UTS-FLEX (887-3539), or go the Maestro Health website.