Main page content
Blog Category
Insurance Insights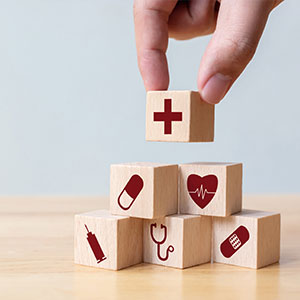 Annual Enrollment (AE) 2019 is just around the corner. For complete details, watch for July's special Annual Enrollment edition of the A Matter of Health employee newsletter to be distributed via e-mail in early July.
During early July, the UT System Office of Employee Benefits (OEB) website will be updated with this year's Annual Enrollment information. While there is always a great amount of benefits information available during Annual Enrollment, except for making a UT FLEX election, no action is required of you to make your benefits roll forward.
Also, as in past years, there will be Benefits Fairs at each institution where you can meet representatives from each of the insurance plan administrators and retirement plan vendors and ask specific questions regarding your coverage or retirement savings options. Dates, times, and locations will be announced by your institution.
Keep These Important Dates in Mind
Annual Enrollment begins: July 15, 2019;
Annual Enrollment ends: July 31, 2019;
UT Benefits Enrollment Options Letter - Receive via email or US Mail by July 15, 2019;
Deadline for submitting Evidence of Insurability (EOI) forms for Voluntary Group Term Life insurance and Short and Long Term Disability insurance - August 15, 2019; and,
Effective date for coverage elected and approved during Annual Enrollment - September 1, 2019.
It is especially important for employees and retirees to keep your contact information (particularly email addresses) up to date during the Annual Enrollment season. If you know of any employees or retirees who are not receiving this newsletter electronically, please encourage them to contact the HR or Benefits office at their institution to update their email address.
Stay tuned for more information about Annual Enrollment from the Office of Employee Benefits as well as from all UT institution HR and Benefits offices.