Main page content
Blog Category
Insurance Insights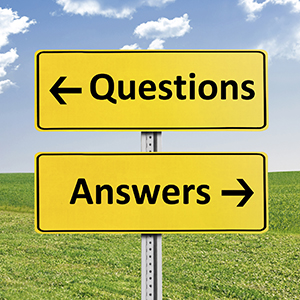 1. MRI/CT COPAY WAIVER How can I save the $100 copay for my MRI/CT? Effective September 1, 2014, the UT SELECT Medical plan design includes a $100 copay for MRI and CT scans (for non-emergencies).
You can save the $100 copay for MRIs and CT scans by speaking with a Benefits Value Advisor (BVA)* before getting an MRI or CT scan. The BVAs can help you learn more about your benefits and review the difference in estimated costs of several different in-network providers. If you choose to have the BVA customer service representative do so, they can even schedule your appointment for you. You will save money, and by selecting a provider who delivers the same treatment at a lower cost, you will be doing your part to save the UT SELECT Medical plan money. Saving the plan money will help keep the UT SELECT plan financially healthy which keeps your cost-sharing (premiums, deductibles, coinsurance, and copayments) as low as possible going forward.
Benefits Value Advisor (BVA) – A Benefits Value Advisor is a health care expert who uses data, cost estimators, provider-finders, and other tools to provide consumers with details allowing them to maximize their health care benefits by making informed choices. Contact a BVA at (866) 882-2034. Calling this number prior to a non-emergency office or outpatient MRI or CT scan allows for the $100 copayment to be waived.
Please Note: If a member has the $100 MRI/CT scan copay waived by speaking with a Benefits Value Advisor before the service, any regular office visit copays would still apply.
2. PRESCRIPTION BENEFITS Can you help me with a prescription question? 
Some participants may not realize that BCBSTX does not administer our prescription benefits. Those benefits are administered separately by Express Scripts (ESI). Any calls about your prescription benefits should be directed to ESI Customer Service.
ESI Customer Service for questions about the UT SELECT Prescription plan (800) 818-0155http://www.utsystem.edu/offices/employee-benefits/prescription-drug-plan-active-employee
3. ID CARDS It's September and we just started a new plan year, why did I not receive a new UT SELECT Medical ID card? ID cards are only automatically re-issued at the start of a new plan year when there are changes to our UT SELECT Medical plan benefits listed on the ID Card. If there are no changes in the plan that will affect the card, then no card re-issue is done. Members may continue to utilize their current card. ID Cards were reissued for the 2015-2016 plan year due to the change in the Emergency Room benefit.
How do I get replacement cards or additional cards? Members may request ID cards at any time during the year, if necessary, by contacting BCBSTX's UT SELECT Medical Customer Service team at: (866) 882-2034. 
You may also request a replacement or additional card through the Blue Access for Members website at www.bcbstx.com/ut.
My spouse and/or children are covered on my UT SELECT Medical plan. Why are their names not on my card? ID cards will always display the name of the subscriber. BCBSTX does not issue UT SELECT Medical cards with any dependent's names displayed. Doctor's offices can verify your dependent's coverage by using the subscriber Benefits ID listed on the card.
I'm a new employee and I just enrolled in UT SELECT Medical. When will I get my card? In general, ID cards should be mailed within 5 days of activation of your insurance coverage.
My UT SELECT Medical coverage has been active for a couple of weeks and I haven't received my card yet. What should I do?  It is important to ensure your current home mailing address is correct. BCBSTX mails your cards to the home address on file with your institution's HR or Benefits Office. You may also contact your institution's HR or Benefits office to verify the status of your benefits enrollment and/or activation.
In most cases, you can contact your institution's HR or Benefits office and request your Benefits ID number (BID) as well as group numbers for the UT Benefits plans to utilize until your card arrives. Some healthcare providers will grant services as long as the member can provide the Benefits ID and plan information in lieu of having the card.