Main page content
Blog Category
Insurance Insights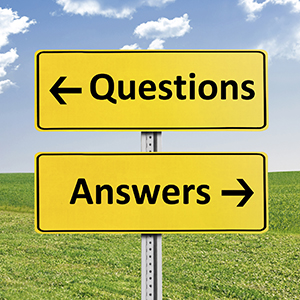 For January's Insurance Insights selection, the Office of Employee Benefits (OEB) continues its series of articles addressing Frequently Asked Questions (FAQs) about the UT Benefits program. These include the questions that our customer service teams at our plan administrators are most often asked by UT Benefits participants. This month we focus on our prescription drug benefit administrator, Express Scripts (ESI).
To give some perspective on the number and cost of prescriptions filled under the UT SELECT Program, here are some statistics for the 2014-2015 benefit year (as provided to us by ESI):
Total Number of Prescriptions Filled: 2,667,457
Total Plan Cost: $292,873,454

CUSTOMER SERVICE
Express Scripts provides a dedicated toll-free number for University of Texas Employees and retirees – (800) 818-0155. This number helps prioritize calls from UT members, which means our calls are usually answered quickly by customer service representatives familiar with our UT SELECT plan. For the 2014-2015 benefits year, customer service representatives at ESI handled 130,537 phone calls from UT SELECT participants with at an average speed of answer just under 20 seconds. We've included the most frequently asked questions they received below:
1. How do I submit a prescription to the Home Delivery Pharmacy?
Your 90-day mail-order prescription should be sent to:
Express Scripts, Inc.
P.O. Box 747000
Cincinnati, OH 45274-7000
Or, you may ask your doctor to call (888) 327-9791 for instructions on how to fax the prescription to Express Scripts (ESI). Your doctor will need to use your social security number or ESI member ID number to complete the transaction. (Only doctors can fax prescriptions to ESI.)
2. What if I need to speak with a pharmacist?
Registered pharmacists are available 24 hours a day, seven days a week to answer any questions. Call the toll-free number located on your member ID card. You can also contact one of Express Scripts' registered pharmacists online at www.express-scripts.com/ut.
3. How long does it take to receive medications when ordered through Home Delivery?
First-time orders typically arrive within 8 to 11 days. Refills usually arrive in less time– about 7 to 9 days. At www.express-scripts.com/ut you can review detailed order status information. The best time to reorder is when you have about a 14-day supply of your medication remaining. This will help ensure your medication is received when it is needed.
4. How do I find out if my medication requires a prior authorization?
To see a list of medications that require a prior authorization, you may visit www.express-scripts.com/ut. To initiate a prior authorization, please contact Express Scripts directly.
5. Why is my pill a different color/shape than the last time I filled it?
Often, several manufacturers will offer a generic version of a drug. ESI continually monitors the prices of these drugs in order to provide the lowest cost version to clients and their membership. Since pricing may change, ESI does switch generic manufacturers at times to allow for greater savings. If you have a question about the medication, you should contact an ESI pharmacist, who will be able to confirm which medication you have received.
6. What if I prefer the brand medication over the generic?
It is a personal choice whether a brand or a generic is utilized. Generic medications go through the same rigorous testing and FDA approval as the brand, so you can rest assured you are receiving a quality product. The reason for the higher out-of-pocket cost for brand medications is simply to offset the higher cost. Some patients have reported that the brand doesn't work as well as the generic and vice versa. So, our suggestion is to stick with what works best for you.
7. Can Express Scripts transfer my prescriptions from a retail pharmacy to the Home Delivery Pharmacy?
Yes, Express Scripts (ESI) can facilitate the transfer from a retail pharmacy to Home Delivery for you. To get started, you simply need to make the request through Express Scripts Member Services or online at www.express-scripts.com/ut. You will need to choose the medication(s) you want to transfer to Home Delivery and confirm the prescribing doctor information so that ESI can contact the doctor on your behalf. Once your doctor approves, you can expect to receive your medication within 7-14 days. Please be sure you have enough medication on hand before transferring to mail. If you would prefer to contact your doctor on your own, you should ask your doctor to provide a new prescription for a 90-day supply. This enables your doctor to prescribe the maximum days' supply for your prescription, which is typically 90 days for long-term or "maintenance" medications. That's more than your maximum supply at a retail pharmacy. It also gives your doctor an opportunity to review your prescription and make any necessary adjustments.
8. How do I find out if there are less expensive alternative therapies?
My Rx Choices – which is available online, on the Express Scripts mobile app, and through Express Scripts Member Services – puts you in the driver's seat by allowing you to compare costs for generic equivalents and preferred brands, as well as for ordering through retail versus mail order. It also includes an option to print a kit to take with you the next time you visit your doctor.
9. What is a specialty drug?
Specialty drugs have one or more of the following traits: frequent dosing adjustments, intensive clinical monitoring, intensive patient training, or specialized handling and administration. These oftentimes costly drugs are used to treat complex and chronic conditions such as multiple sclerosis, rheumatoid arthritis, hepatitis C and hemophilia.
10. How will my OOP max be calculated starting 9-1-2015?
Effective September 1, 2015, your out-of-pocket maximum (OOP max) will be combined with your medical plan maximum for a total out-of-pocket cost of $6600 for an individual and $13,200 per family. Any amount you pay out-of-pocket for eligible network medical services or prescription medications–including copayments, deductibles, and coinsurance–will count toward your combined OOP max. You will still have a separate prescription deductible and medical deductible to meet and you must pay all of your applicable co-payments and co-insurance until you meet the OOP max. After that, the UT SELECT plan will pay 100% of allowable network expenses on your behalf.