Main page content
Associate Vice Chancellor and Deputy General Counsel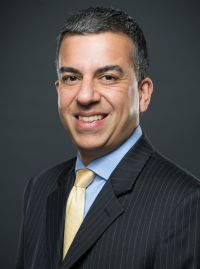 Omar A. Syed is Associate Vice Chancellor and Deputy General Counsel for the UT System. He joined the Office of General Counsel in 2007, managed the General Law practice group from 2014-2016, and has served in his current position since 2016.

Omar received his A.B. with Special Honors in Public Policy Studies from The University of Chicago in 1996 and his J.D. from the University of Minnesota Law School in 1999. After law school, he practiced civil litigation and administrative law as an Assistant Attorney General for the State of Minnesota. Next, he served as an Assistant United States Attorney in Minneapolis, where he led federal investigations and prosecuted federal narcotics, violent and economic crimes. Immediately before joining OGC, Omar practiced oil and gas law with a private law firm in Austin.
Omar was appointed to the Board of Directors for the National Association of College and University Attorneys in 2020; serves on the campus advisory council for the Liberal Arts and Science Academy, a public high school in Austin; and is a member of the Hispanic National Bar Association and the National Asian Pacific American Bar Association.
Omar is fluent in Spanish, and is a first-generation American.