Body
Model Contractor Development Program
This program is designed to educate construction sub-contractors interested in pursuing opportunities on UT System OFPC managed construction projects in all regions of the state.
Topics include: Bonding & Insurance, Estimating & Bidding, Construction Accounting & Financial Management, Banking & Financing for Contractors, Project Management. Also included are presentations on campus managed construction opportunities in all regions of the state.
The program is hosted by UT System Office of HUB Programs and is co-sponsored by the project general contractor.
As new classes are formed, date, location and times are posted under "Current Opportunities" and on the Office of HUB Programs home page.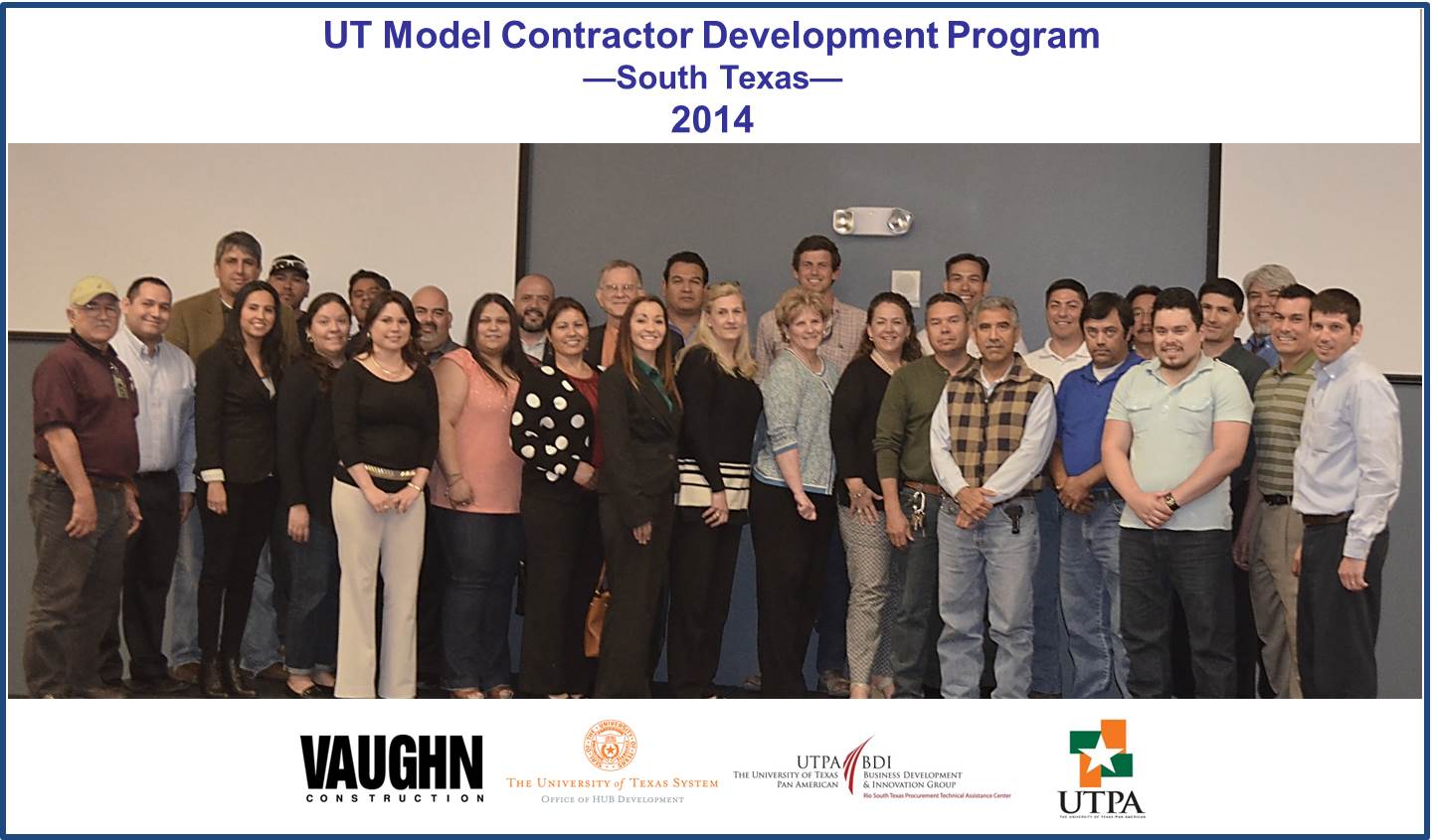 ---
HUB Awards Ceremony
The UT System Office of HUB Programs recognizes architects and general contractors as well as the OFPC project team for outstanding HUB participation on OFPC managed construction projects on an annual basis. 2014 is the first year awards were distributed to outstanding HUB firms. HUB firms were chosen by both the project general contractor and the OFPC project team based on quality of work and timely completion of their scope on the project