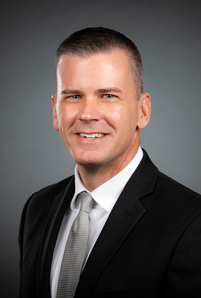 David R. Troutman, Ph.D., is the Associate Vice Chancellor and Chief Data Officer of Institutional Research and Advanced Analytics for the Office of Institutional Research and Analysis (OIRA) at The University of Texas System. As the Associate Vice Chancellor for OIRA, Dr. Troutman and his team of researchers and business intelligence analysts transform data into timely and meaningful information in order to support UT System initiatives and policy decisions across its 13 institutions and to enhance insight, transparency, and accountability. OIRA promotes continuous improvement and institutional analytics through effective institutional research, data analysis, consulting, and facilitation efforts, collaborating with UT System institutions, federal and state agencies, and higher education associations and foundations to transform data into actionable information.
Most notably, Dr. Troutman partners with the United States Census Bureau to obtain national wage data for all UT System graduates. This data is presented through seekUT® (seekUT.utsystem.edu), a free online tool that provides post-graduation outcomes of UT System graduates by program of study. He also oversees the development and implementation of the UT System Dashboard (data.utsystem.edu), a web-based business intelligence system that provides analytics for policy decisions, and measures productivity and accountability in higher education.
Dr. Troutman's work has been featured in peer-reviewed journals and various media outlets. He earned his Ph.D. in Human Development and Family Studies from the University of North Carolina at Greensboro.