Body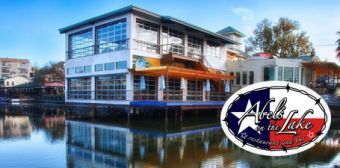 Abel's on the Lake
3825 Lake Austin Blvd
Austin, TX 78703
Event Time:  6:30 - 8:00 p.m.
Join your colleagues at Abel's on the Lake and enjoy fantastic food and beautiful views of Lake Austin. And be sure to catch the light show – a beloved Austin holiday tradition – at Mozart's Coffee next door, which runs every hour beginning at 6 p.m. (show lasts 15 minutes).
We'll provide roundtrip shuttle service to/from the AT&T Conference Center and Hotel, or you can drive and park in the lot across the street from the restaurant.