The University of Texas System invites nominations and applications for the position of President of The University of Texas at San Antonio, an emerging Tier One research institution recognized for academic excellence, impactful research and dynamic community outreach.
UTSA faculty members include national and international research leaders in health, cybersecurity, energy, sustainability, and human and social development. The university is home to the nation's top program in cybersecurity, and it is pioneering new initiatives in brain health, data analytics and infectious diseases. Last year, UTSA researchers conducted more than $56.8 million in research.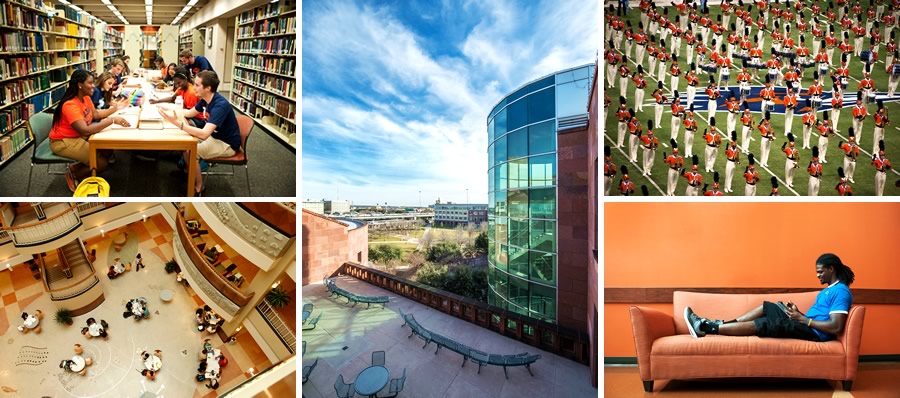 In its 47-year history, UTSA has become a university of first choice for students from Texas, the nation and 94 countries. Its student enrollment is dynamic and diverse. More than 60 percent of UTSA students are from underrepresented groups. Nearly half (45 percent) of UTSA undergraduates will be the first in their family to earn a bachelor's degree. Transfer students comprise about 37 percent of UTSA's total undergraduate population. Its military community makes up about 10 percent of total students.
Members of the community are eager to see UTSA thrive. In 2015, the university announced that it had received $180 million in gifts and pledges during its inaugural campaign, We Are UTSA – A Top-Tier Campaign. The campaign was launched in 2009 with an initial goal of $120. In 2013, the university surpassed that goal and went on to reach more than $200 million by the end of the campaign. Those gifts are supporting student scholarships, faculty research, community outreach initiatives and campus improvements.

In fall 2016, UTSA unveiled Blueprint UTSA, a framework to advance the university even closer to its vision of achieving Tier One status. The plan includes five overarching goals:
Transforming students into successful scholars, global citizens and leaders
Creating scholarly work and research that significantly impacts society
Enriching the quality of life and economic prosperity of the communities UTSA serves
Delivering world-class resources, support and infrastructure commensurate with a Tier One institution
Achieving recognition and esteem as a premier research university
As Chief Executive Officer of UTSA, the President has the responsibility of articulating the mission and values of the University and supporting the Strategic Plan. Please refer to the position specification for additional information.
Position Specification
Read position specification in its entirety here.
Search Advisory Committee
Committee members were selected in accordance with the Board of Regents' Rules and Regulations, which include a provision for representation on such committees by various constituencies of the institution.
Updates
June 30, 2017
The UT System Board of Regents have selected Taylor Eighmy as the sole finalist for the presidency of The University of Texas at San Antonio.
April 11, 2017
Statement from Executive Vice Chancellor Steve Leslie on the UT San Antonio presidential search status.
March 24, 2017
The Board of Regents reviewed the candidate recommendations by the Search Advisory Committee and selected candidates to be interviewed at a future special called meeting.
March 13, 2017
The Search Advisory Committee held first and second round interviews and will recommend candidate names to the Board soon.
December 9, 2016
The Search Advisory Committee met for the first time to receive its charge and a second meeting is scheduled for February 2017.