Main page content
The University of Texas Permian Basin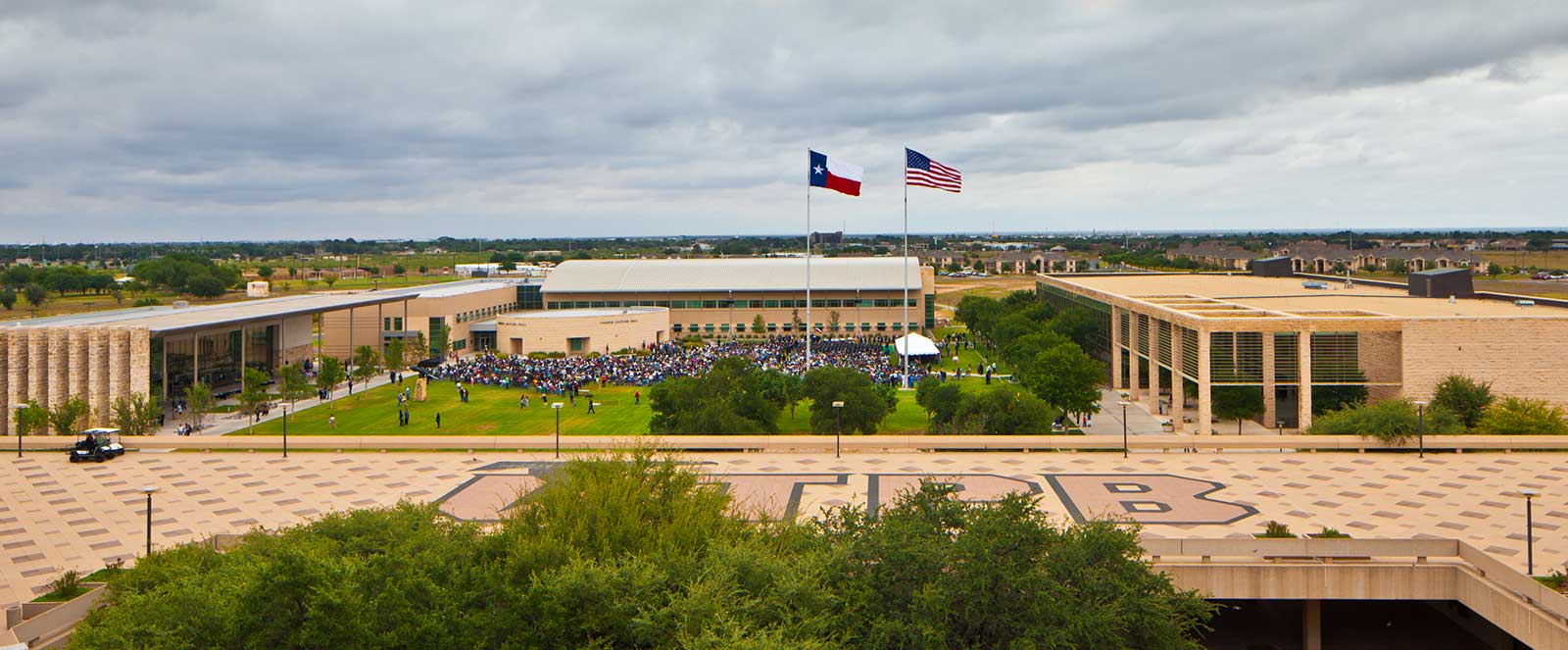 President: Sandra Woodley, D.B.A.
Dr. Woodley began her tenure as the President of UTPB on July 1, 2017.  She brings a unique perspective to the presidency as her journey is similar to that of many students at UTPB. She married soon after graduating high school, completing her education while also working full-time and raising her children. It would take a decade for her to become the first person in her family to earn a university degree. Beyond her strong experience in higher education leadership, she brings great insight and understanding of the challenges and opportunities facing students.
Prior to becoming president, Dr. Woodley served as the chief executive officer for the University of Louisiana System where she led one of the nation's largest higher education system, which serves 90,000 students at nine universities. She worked with the state's governor and legislature, the system's Board of Regents, as well as campus presidents and members of the public on matters of higher education policy.
Dr. Woodley has also served in executive positions as vice president in charge of finance and strategic planning for higher educational systems in Alabama, Kentucky and Arizona. She is no stranger to Texas. From 2010 to 2013, she served as the System's vice chancellor for strategic initiatives, where she led long-term strategic planning, policy research and accountability efforts. Woodley worked directly with senior-level academic and professional teams and faculty to develop policies, initiatives and analytics related to the strategic vision of the System, especially those related to improving graduation rates, degree production, and student affordability.
Dr. Woodley has also been a leader at the national level.  She was on the board of directors and served as senior strategic advisor for the National Association of System Heads (NASH), served as senior fellow for the American Association of State Colleges and Universities (AASCU), and served on the board of the Southern Regional Education Board (SREB). Her statewide affiliations in Louisiana included the Workforce and Innovation for a Stronger Economy (WISE) Council, the Louisiana Innovation Council, and the business roundtable- Committee of 100.
A graduate of Auburn University, Dr. Woodley earned both a bachelor's and master's degree in business administration, where she majored in finance and economics. She also holds a Doctor of Business Administration degree in Management from Nova Southeastern University.
She is a native of Weaver, Alabama, and is married to Stan Woodley.  Her family includes three grown children, two grandchildren, and two German Shepherds.