UT System to Announce New Venture into Online Learning
Proposed partnership could put UT institutions on a global stage to showcase work, provide students with options and transform higher education.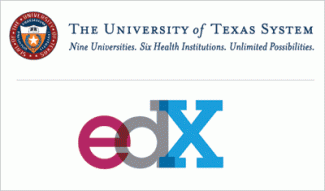 The University of Texas System will host a news conference at 10:30 a.m. (CDT) Monday, Oct. 15 in Austin, following a Board of Regents meeting where the board is expected to consider and take action on a proposed agreement with edX, a joint venture started this year by MIT and Harvard University that has attracted massive attention for its mission to open university classes to a worldwide audience and reinvent campus education.
The University of California, Berkeley joined the edX partnership in July. The UT System would be the first university system to join edX, bringing nine academic institutions and six health institutions into the partnership.
The UT System Board of Regents has been clear in its intention that UT institutions become world leaders in developing and implementing best-in-class resources for online learning. In 2011, the Board of Regents allocated $50 million to establish the Institute for Transformational Learning to expand access to educational programs, enhance learning, reduce costs and promote a culture of innovation.
The news conference will be held on the ninth floor of Ashbel Smith Hall, 201 W. 7th Street. Parking for the news media will be available at the guard kiosk on Colorado Street between 7th and 6th Streets.
Reporters can also join the conference via telephone by calling 1-888-390-3972. Please tell the operator you are joining The University of Texas System News Conference. You will have the opportunity to ask questions after the speakers have made opening comments.
Speakers will offer comments in the following order:
UT System Chancellor Francisco G. Cigarroa
UT Board of Regents Chairman Gene Powell
EdX President Anant Agarwal
UT System Institute for Transformational Learning Executive Director Steve Mintz
UT Austin President Bill Powers
UT Brownsville President Juliet Garcia
UT Dallas President David Daniel
UT Medical Branch at Galveston President David Callender
The news conference will also be webcast. The link can be found at www.utsystem.edu/offices/institute-transformational-learning. A news release will be available at 10 a.m. CDT at www.utsystem.edu/news.
Broken/Missing
This block is broken or missing. You may be missing content or you might need to enable the original module.