Colasurdo named President of UTHSC - Houston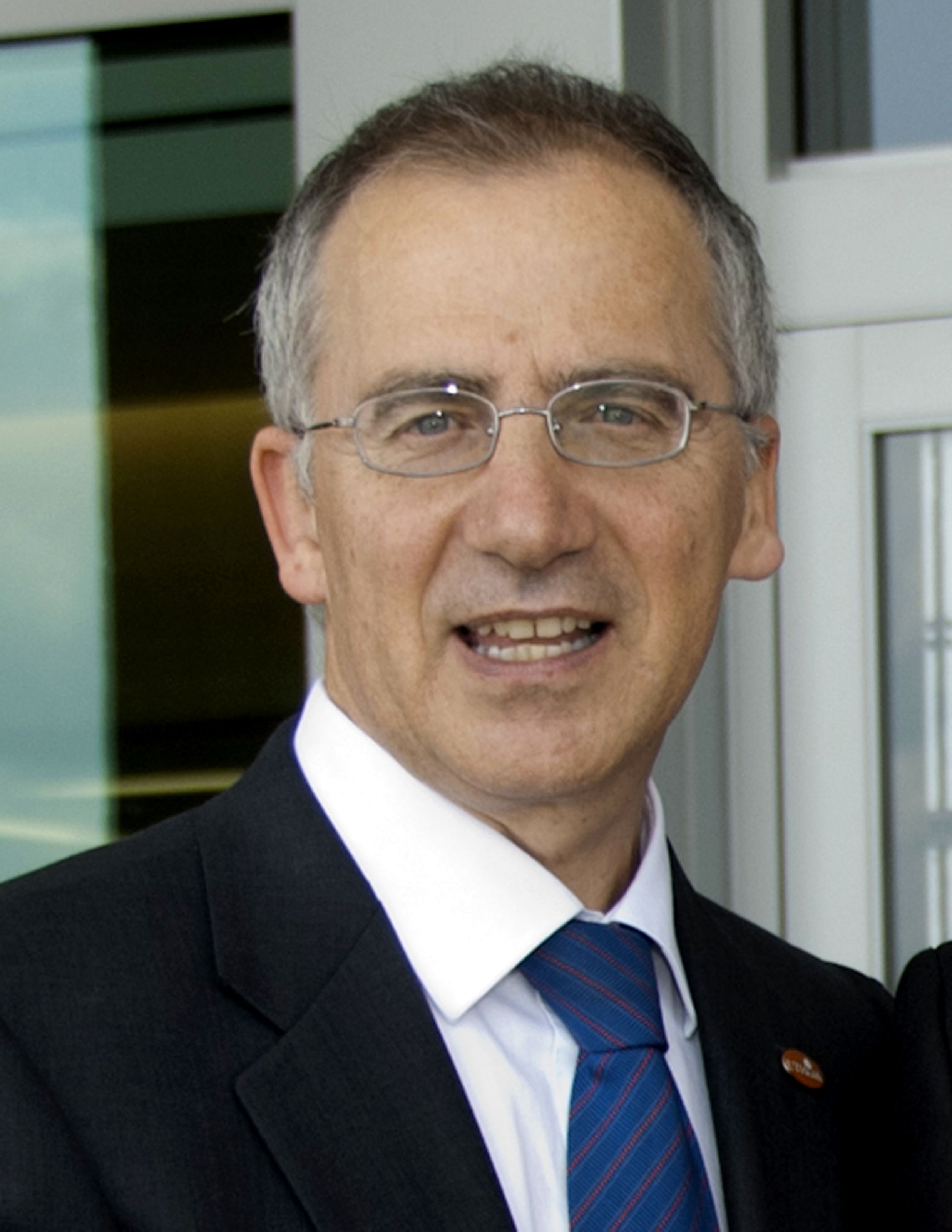 AUSTIN – The University of Texas System Board of Regents has named Giuseppe N. Colasurdo, M.D., president of The University of Texas Health Science Center at Houston effective immediately.
The Board unanimously approved the decision at a special called board meeting on Monday (Oct. 22.) Dr. Colasurdo had been named lone finalist for the position at a Board of Regents meeting last month.
Dr. Colasurdo has served as the interim president of UT Health Science Center – Houston since former president Larry Kaiser, M.D., stepped down last year. An internationally known researcher and pediatrician, Dr. Colasurdo joined the faculty of the UTHSC-Houston Medical School in 1995 and was named chair of the division of pediatrics in 2005. In 2007, he became dean and H. Wayne Hightower Distinguished Professor in the Medical Sciences at UTHSC-Houston Medical School.
Dr. Kaiser stepped down April 1, 2011 to lead the Temple University Health System in his hometown of Philadelphia.
"It is critically important to have extraordinary leadership at our health institutions as the landscape of healthcare in our country undergoes transformational change," said Chancellor Francisco G. Cigarroa. "Dr. Colasurdo is an exemplary educator, administrator and clinician and I have no doubt he is the right leader at the right time."
A native of Morrone del Sannio, Italy, Dr. Colasurdo completed his undergraduate education at Liceo Scientifico Galileo Galilei in Pescara, Italy. He earned his medical degree from G. D'Annunzio School of Medicine in Chieti, Italy. Dr. Colasurdo came to the United States in 1988. He is a U.S. citizen.
"I am very happy the Board of Regents has selected Dr. Colasurdo to lead UT Health Science Center – Houston," said Kenneth I. Shine, M.D., executive vice chancellor for health affairs and chair of the presidential search advisory committee. "UT Health is home to some of the finest schools in the country in areas including biomedical sciences, dentistry, public health and nursing and the nation's seventh-largest medical school. We believe Dr. Colasurdo has the leadership and vision to propel the institution to accomplish even greater goals, driving it to be the best among its national peers."
About The University of Texas Health Science Center at Houston
The University of Texas Health Science Center at Houston (UTHealth), the most comprehensive academic health center in The UT System and the U.S. Gulf Coast region, is home to schools of biomedical informatics, biomedical sciences, dentistry, medicine, nursing and public health. UTHealth educates more healthcare professionals than any health-related institution in Texas and features the nation's seventh-largest medical school. It also includes a psychiatric hospital and a growing network of clinics throughout the region. The university's primary teaching hospitals include Memorial Hermann-Texas Medical Center, Children's Memorial Hermann Hospital and Lyndon B. Johnson General Hospital. www.uth.edu
About The University of Texas System
Educating students, providing care for patients, conducting groundbreaking research and serving the needs of Texans and the nation for more than 130 years, The University of Texas System is one of the largest public university systems in the United States, with nine academic universities and six health science centers. Student enrollment exceeded 215,000 in the 2011 academic year. The UT System confers more than one-third of the state's undergraduate degrees and educates nearly three-fourths of the state's health care professionals annually. The UT System has an annual operating budget of $13.1 billion (FY 2012) including $2.3 billion in sponsored programs funded by federal, state, local and private sources. With roughly 87,000 employees, the UT System is one of the largest employers in the state. www.utsystem.edu