Regents award students for exceptional work in the visual arts
Two students were awarded the Regents' Outstanding Student Awards in Arts and Humanities today for their exceptional work in the visual arts by The University of Texas System Board of Regents.
University of Texas at Arlington student Bryce Bennett was recognized for outstanding two-dimensional work for his photographic series, Beneath and Inside Out. Bennett is a senior photography major who works as a photo lab technician in a work-study position at UT Arlington. He also teaches several photo workshops on behalf of UT Arlington.
"My time at UT Arlington has been marked by much growth not only as an artist, but also as an individual," Bennett said. "I have found the art department at UTA to cultivate an open-minded and diverse environment for a young artist, which has allowed my creativity and conceptual processes to progress in ways I had not thought possible."
Beneath gives the viewer a unique perspective of the highway overpass underworld that is rarely experienced by driver or pedestrian, Bennett said.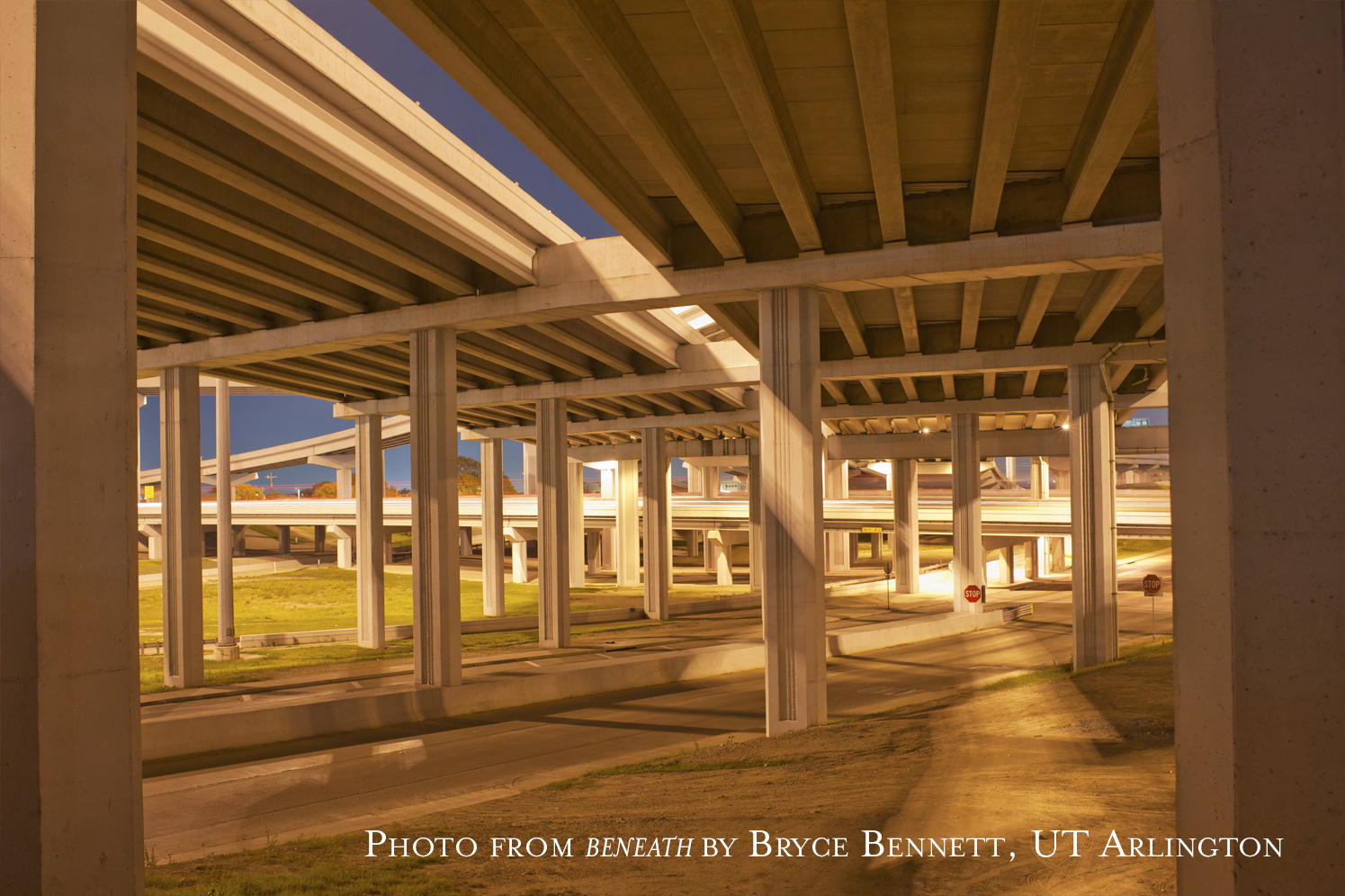 University of Texas at Austin's Zoe Berg was recognized for outstanding three-dimensional work for an array of her Nordic-inspired performance, video and installation art.
"Since studying at The University of Texas at Austin, I have worked with Scandinavian studies and art departments. Taking Norwegian language classes has directly influence my artwork, as language is another form of expression," Berg said. "I translate the poetic clunky-ness of Norwegian visually."
Berg's most recent multimedia installation, Til sjøs (At sea), was presented at UT Austin's Visual Arts Center.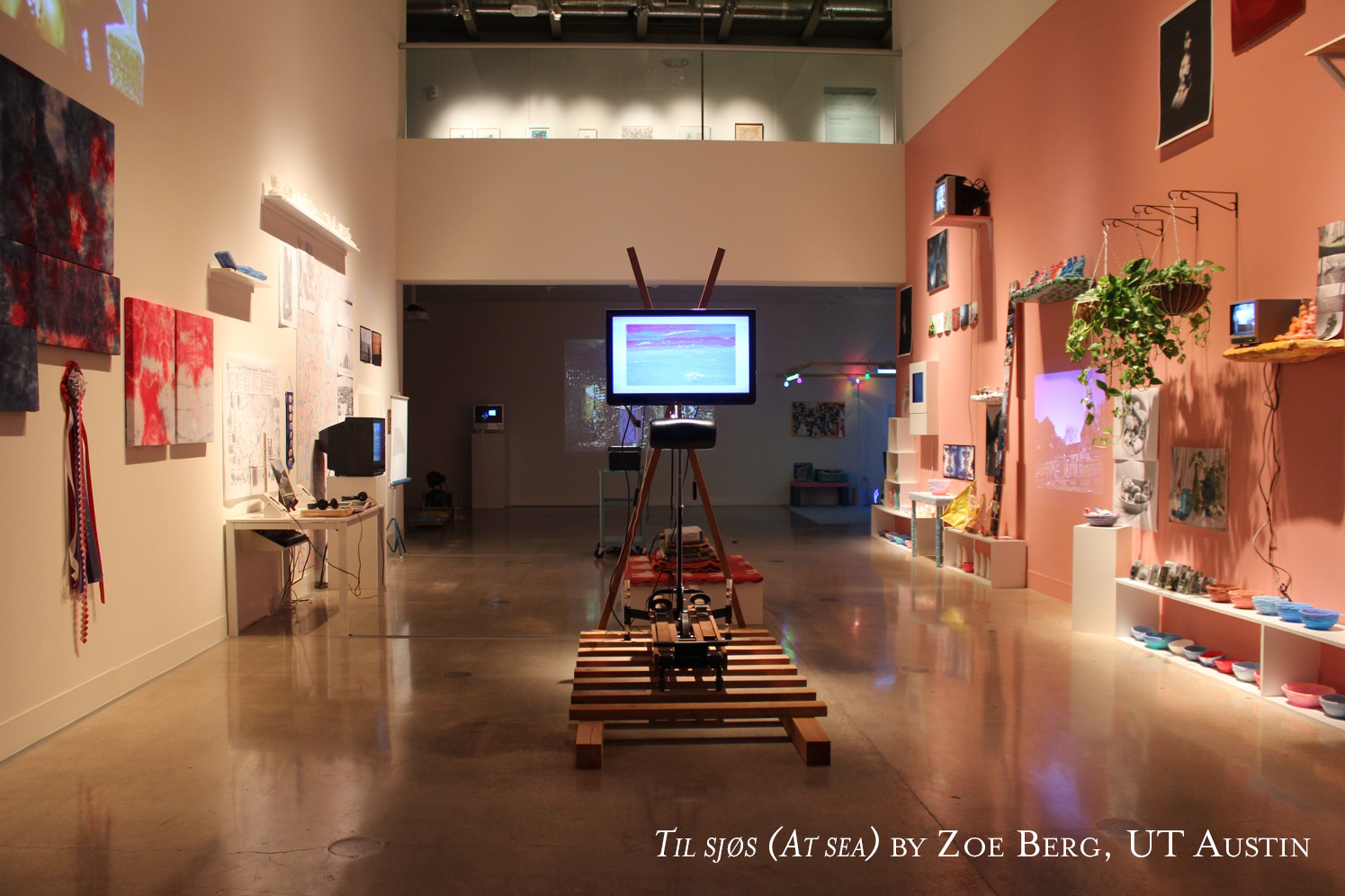 Each student was awarded $1,500 to be deposited in the students' respective academic departmental budget.
"The arts and humanities continue to be a profoundly important aspect of higher education, and the Board of Regents is thrilled to recognize the extraordinary talent at UT System," Regents' Chairman Gene Powell said. "The Board congratulates this year's winners for their tremendous contribution to the visual arts, and we wish them continued success as they promote the importance of innovative art at UT institutions."
Established in February 2012, the Regents' Outstanding Student Awards in Arts and Humanities will vary each year and commend students at UT System institutions excelling in one of four disciplines: musical arts, visual arts, poetry writing and short essays.
To learn more about the nomination and evaluation process and for details on future awards, please visit the Regents' Outstanding Student Awards in Arts and Humanities website.