Main page content
New chief executive officer to lead investment management of UT, A&M System endowments
AUSTIN—The University of Texas/Texas A&M Investment Management Company (UTIMCO) has named Thomas Britton "Britt" Harris IV as its new chief executive officer and chief investment officer. Harris will oversee the investments of more than $40 billion in assets under management—including the Permanent University Fund—for the benefit of The University of Texas and Texas A&M University systems. UTIMCO was established in 1996 as the nation's first nonprofit investment corporation created by a public university and operates under the authority of The University of Texas System Board of Regents.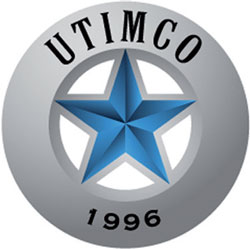 Harris currently serves as chief investment officer of the Teacher Retirement System of Texas (TRS), the state's pension plan for public educators, a post he has held since 2006. With $140 billion in assets, TRS is considered one of the largest investment funds in the world.   
With more than three decades of experience at some of the largest, most innovative and successful investment organizations in the country, Harris is well-known and respected in the investment world. Prior to his tenure at TRS, Harris served as CEO for Bridgewater Associates and as CIO and President of Verizon Investment Management Corporation. Each year since 2012, Harris has been recognized as one of the top five asset investors in the world by Chief Investor Officer magazine and received its Lifetime Achievement Award for distinguished service to the financial industry in 2013.
"Britt is a highly successful endowment manager with an outstanding track record. He has provided both steady leadership and strong returns everywhere he has served," said Jeffery Hildebrand, UTIMCO's Chairman and Vice Chairman of The University of Texas System Board of Regents. "He brings expertise in global financial management and a critically important understanding of endowment management to support education. We look forward to welcoming Britt to UTIMCO, and we extend our sincerest gratitude to interim CEO and CIO Mark Warner and the team for doing a masterful job of leading UTIMCO during the search process."
UTIMCO board member and Texas A&M System representative Ray Rothrock echoed Hildebrand's enthusiasm.
"We feel very fortunate to have attracted a candidate of Britt's experience and national reputation, and we know that both The University of Texas and Texas A&M will benefit from his leadership of their assets," Rothrock said. "Britt has demonstrated an enduring investment philosophy in good times and in bad."
The nationwide search for the position was led by Hildebrand and included Rothrock and former UTIMCO board members James Huffines and Ardon Moore. The committee also engaged the executive search firm of David Barrett Partners, which has successfully conducted numerous chief investment officer searches, most recently for Harvard and Stanford. 
"I consider it a distinct honor to be joining UTIMCO. I appreciate the strong tradition and profound responsibility that comes with stewarding and significantly increasing the value of endowment funds that fuel the missions of The University of Texas and Texas A&M University systems," Harris said. "I am especially pleased to be joining such an accomplished investment organization, and I look forward to serving as a fiduciary for the many stakeholders throughout the great State of Texas. I remain grateful for the years I was able to serve TRS, one of the state's and nation's premier institutions."
Harris will begin his new role with UTIMCO August 1. 
About UTIMCO
Created in 1996, The University of Texas/Texas A&M Investment Management Co. (UTIMCO) is the first 501(c)(3) investment corporation formed by a public university system and oversees the investments for The University of Texas and Texas A&M systems. UTIMCO oversees investments in a number of funds, including the Permanent University Fund, currently valued at $19.5 billion. Total assets under UTIMCO management now total more than $40 billion. Funds under UTIMCO's management comprise the third-largest university endowment in the nation, behind endowments held by Harvard and Yale. The investment corporation is governed by a nine-member Board of Directors consisting of members appointed by the UT System and Texas A&M Boards of Regents.
News Contact Information
Jenny LaCoste-Caputo: jcaputo@utsystem.edu  • 512-499-4361(direct) • 512-574-5777 (cell) 
Office of Media Relations: 512-499-4363