Main page content
UT Regents name finalist for president at UT MD Anderson
AUSTIN—The University of Texas System Board of Regents has selected preeminent physician and health care leader, Peter W.T. Pisters, MD, MHCM, as sole finalist for the position of president at UT MD Anderson Cancer Center.
The regents voted unanimously to select Pisters at a special board meeting Friday. The decision followed an executive session where regents interviewed several candidates in person and considered recommendations from a presidential search advisory committee that reviewed nominations and applications for the position.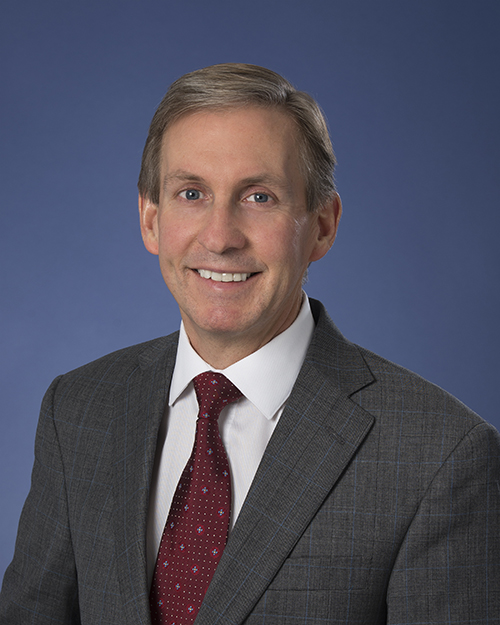 Pisters, a renowned cancer surgeon, researcher, professor and hospital administrator, currently serves as President and Chief Executive Officer of University Health Network (UHN) in Toronto, Canada. UHN includes Toronto General and Toronto Western Hospitals, Princess Margaret Cancer Centre and Toronto Rehabilitation Institute. The University of Toronto was ranked recently as the 12th most outstanding academic institution in the world. A research hospital affiliated with the University of Toronto, UHN has the largest hospital-based research program in Canada, with major research in cardiology, transplantation, neurosciences, oncology, surgical innovation, infectious diseases, genomic medicine and rehabilitation medicine. UHN has more than 14,000 employees and a roughly $350 million research enterprise. 
Taking the reins as president of the nation's premier cancer center is very much a homecoming for Pisters. Prior to his appointment at UHN in his native Canada, Pisters served as a cancer surgeon, researcher, professor and administrator—with 20 years of that time spent, from 1994 to 2014, at MD Anderson.
He also served as Medical Director of MD Anderson's six regional cancer centers, Clinical Consultant for the Center for Global Oncology (now known as MD Anderson Cancer Network), and Section Chief for Sarcoma Surgery with a specialty focus in the management of sarcoma and gastrointestinal cancer patients.
He was honored with several awards while there, including two Fellows Outstanding Teacher Awards and two Faculty Excellence Awards. His wife, Dr. Katherine Pisters, is a thoracic medical oncologist who also worked at MD Anderson.
Pisters was with Memorial Sloan-Kettering Cancer Center from 1992-1994, serving as Chief Administrative Fellow in the Department of Surgical Oncology from 1985-1992.
Pisters is a graduate of the University of Western Ontario's Schulich School of Medicine and Dentistry. He completed his internship and residency at New York University School of Medicine Center – Bellevue Hospital and also holds a master's degree in health care management from Harvard University.
"MD Anderson is focused every day on one singular goal," UT System Chancellor William H. McRaven said. "Identifying the right leader for this celebrated national treasure—one that inspires hope in people around the world—is a monumental decision, and I believe we have found that leader in Dr. Pisters. As a known and admired former faculty member and administrator, Dr. Pisters can transition smoothly and help MD Anderson move forward very effectively."
MD Anderson Cancer Center is one of the world's largest and most respected centers devoted exclusively to cancer patient care, research, education and prevention. Ranked by U.S. News & World Report as the nation's top hospital for cancer care for nine of the past 10 years, MD Anderson has ranked in the No. 1 or No. 2 spot every year since U.S. News & World Report began the annual survey in 1990.
Since its inception 75 years ago, MD Anderson has focused exclusively on cancer, with expertise on every kind of cancer—even the rarest forms. Last year, nearly 135,000 people received care at MD Anderson—more than 41,000 of whom were new patients. Over 7,500 participants were enrolled in more than 1,200 clinical trials exploring innovative treatments. MD Anderson's cancer clinical trial program is one of the largest of its kind in the U.S.
"MD Anderson is home to the best and brightest in cancer care and research, and I am confident that Dr. Pisters will foster and build upon the institution's unique, dynamic environment of compassionate care, breakthroughs and discoveries. Dr. Pisters is deeply respected as both a strategic executive leader and a world-class physician." Regents Chairman Paul Foster said. "My profound gratitude goes out to the members of the search advisory committee, including Regents Janiece Longoria and David Beck, for the many hours they contributed to help us make this critically important decision." 
The search for a new leader began earlier this year when Ron DePinho, M.D. announced he would be stepping down as president. Marshall Hicks, M.D., will continue serving as interim president of MD Anderson until Pisters' appointment as president is finalized by the Board of Regents.
Under state law, university governing boards must name finalists for a presidency at least 21 days before making an appointment.
About The University of Texas System
Educating students, providing care for patients, conducting groundbreaking basic, applied and clinical research, and serving the needs of Texans and the nation for more than 130 years, The University of Texas System is one of the largest public university systems in the United States. With 14 institutions and an enrollment of more than 234,000 students, the UT System confers more than one-third of the state's undergraduate degrees, educates approximately two-thirds of the state's health care professionals annually and accounts for almost 70 percent of all research funds awarded to public institutions in Texas. The UT System's operating budget for FY 2018 is $18.3 billion, including $3.6 billion in sponsored programs funded by federal, state, local and private sources. With more than 20,000 faculty – including Nobel laureates and many members of the National Academies – and nearly 80,000 health care professionals, researchers, student advisors and support staff, the UT System is one of the largest employers in the state.