Main page content
UTIMCO continues to recruit top investment talent
New hires from Harvard and Jamison Capital Partners underscore UTIMCO's goal to significantly enhance research and education missions of UT and A&M institutions
AUSTIN – Less than six months after hiring the head of one of the nation's largest public pension funds, The University of Texas/Texas A&M Management Company (UTIMCO) has added several more top national investment managers to its ranks.
The UTIMCO board Tuesday announced two additional key hires to drive even more gains to make it the top-performing higher education asset management organization in the nation.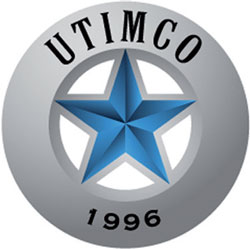 Rich Hall, a senior member of the Harvard Management Company (HMC) investment team and head of private equity since 2014, will join UTIMCO as deputy chief investment officer. Hall was previously a managing director at the Teachers Retirement System of Texas (TRS), where he worked for Britt Harris, who left TRS last year to become UTIMCO's chief investment officer.
Prior to joining TRS, Hall served in various investment and mergers and acquisitions related positions with Banc of America Securities, Tomkins plc, Dell Ventures and Deutsche Banc Alex. Brown. Hall received a bachelor's degree from Harvard and an MBA from Northwestern University. He also served as an intelligence officer in the U.S. Navy for six years before his career in investment management.  
"I feel very fortunate to return to Texas and to be a part of UTIMCO's leadership team," Hall said. "Personally, I consider it a great privilege to serve both the UT and A&M University systems and to support their missions as world-class educational and research institutions that significantly impact the state of Texas and the broader global community."
In addition, Scott Slayton, a longtime investment manager with major Wall Street firms including Morgan Stanley, will be joining UTIMCO as the managing director of asset allocation.
Slayton earned a business administration degree from UT Austin and began his Wall Street career in 1989. In addition to Morgan Stanley, he has held a variety of market facing positions at Kidder, Peabody & Co., Tudor Investments, and most recently, Jamison Capital Partners.
"Having worked in quiet trending markets as well as some of the most volatile and treacherous conditions in market history, I hope my experiences in varied economic and market cycles will be of benefit to UTIMCO and the institutions it serves," Slayton said.
Said Harris, UTIMCO CIO: "These are world-class investors with high character and integrity. We are honored that they have chosen to join UTIMCO, and I know they will enhance a team that already is strong and adept."
Jeffery Hildebrand, chairman of the UTIMCO board of directors and vice chairman of the UT System Board of Regents, described the recruitments as a victory and said UTIMCO is doubling down on its commitment to advance the educational, research and clinical missions of UT and A&M institutions.
"The greatest beneficiaries of these hires will be students, faculty, researchers and patients," Hildebrand said. "We intend to have the top performing endowment in the nation so that UT and A&M institutions have more resources to fight deadly diseases, make life-changing discoveries and boost student success. Just as the state of Texas works hard to recruit top-flight faculty and researchers, it should do the same with those entrusted to manage its endowments."
UTIMCO currently manages more than $42 billion in assets (endowed and non-endowed), including the third largest higher education endowment in the nation behind Harvard and Yale. Several of its endowments include the Permanent University Fund for the benefit of UT and A&M institutions, currently valued at $20.7 billion, and the Long Term Fund, which invests and manages donor gifts to UT institutions, currently valued at $8.4 billion.
About UTIMCO
Created in 1996, The University of Texas/Texas A&M Investment Management Co. (UTIMCO) is the first 501(c)(3) investment corporation formed by a public university system and oversees investments for The University of Texas and Texas A&M systems. The investment corporation is governed by a nine-member Board of Directors consisting of members appointed by the UT System and Texas A&M Boards of Regents.
News Contact Information
Karen Adler: kadler@utsystem.edu • 512-499-4360 (direct) • 210-912-8055 (cell)
UT System Office of Media Relations: 512-499-4363