Main page content
University of Texas System Regents select national higher education leader as sole finalist for chancellor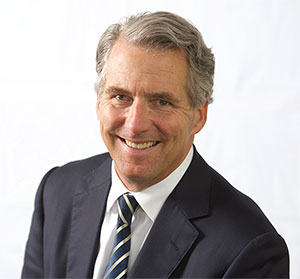 AUSTIN – The University of Texas System Board of Regents has selected James B. Milliken –  widely regarded as a national leader in public higher education with 30 years of administrative experience at major university systems in three states – as the sole finalist for the position of UT System chancellor. 
Milliken's recommendation was approved unanimously by the board at a special called meeting Saturday.
Under state law, university governing boards must name finalists for chancellor at least 21 days before making an appointment. The Board of Regents must meet again to make the final selection official.
If approved, Milliken will become the 12th chancellor of the UT System, one of the largest systems of higher education in the nation.
"We are honored to announce Mr. Milliken as our sole finalist for this critical leadership role," Regents' Chairman Sara Martinez Tucker said. "His experiences in higher education leadership are deep and broad, and he has very effectively guided university systems that have many of the characteristics and strategic aspirations embedded throughout UT's academic and health institutions. Moreover, he has enjoyed strong support from elected officials, students, and campus leaders in his previous posts, all of whom described him as someone they could count on in times of great opportunity and challenges."
Milliken most recently served as chancellor of The City University of New York (CUNY) from 2014 until 2018, overseeing the largest urban university system in the country, consisting of 24 campuses and more than 270,000 degree-seeking students. CUNY's institutions include four-year colleges and universities, community colleges, and graduate and professional schools, including law and medicine. CUNY is considered one of the leading engines of social and economic opportunity in the country, and Milliken initiated and led numerous initiatives to expand access and student success. He is currently a distinguished professor at The CUNY Graduate Center.  
Prior to his time at CUNY, Milliken served as president of the University of Nebraska (NU) four-campus system from 2004 until 2014.  At Nebraska he led a successful capital campaign, expanded campuses and was credited with reconnecting the university with the state. In a previous tenure at NU, he held several positions from 1988 until 1998 including vice president of external affairs and secretary to the Board of Regents at the system. He also served as professor of law at the Lincoln campus and professor of public affairs at the Omaha campus. 
Between his earlier and more recent tenures at Nebraska, Milliken served from 1998 until 2004 as senior vice president at the 16-campus University of North Carolina system, where he led strategic and economic development, federal and state relations, and university advancement.   He was a leader in the successful effort to gain statewide approval for a multibillion dollar initiative to support new campus construction.  
Milliken began his career in law, focused on securities and commodities litigation before entering the higher education arena in 1988. He received a bachelor's degree from the University of Nebraska and a law degree from New York University. Before law school, he spent a year as a legislative assistant for a Nebraska congresswoman. 
Milliken was selected following a national search led by Chairman Sara Martinez Tucker and a search advisory committee that included Board Vice Chairmen Jeffery Hildebrand and Paul Foster, as well as former Board Chairmen Donald Evans and James Huffines. The committee was supported by Steve Newton of Russell Reynolds Associates, a leading global search and leadership advisory firm.
"The University of Texas System is clearly among the leading university systems in the country, and it has great potential to do even more to serve the needs and ambitions of Texas and the world," Milliken said. "I am honored to be the finalist for the position of chancellor of this remarkable institution, and I would welcome the opportunity to play a lead role in advancing this system of outstanding universities in the 21st century."
If appointed chancellor, Milliken will succeed William H. McRaven, who became chancellor in 2015 and stepped down at the end of May. Larry Faulkner, the former president of UT Austin, has been serving as chancellor ad interim since then.
About The University of Texas System
Educating students, providing care for patients, conducting groundbreaking basic, applied and clinical research, and serving the needs of Texans and the nation for more than 130 years, The University of Texas System is one of the largest public university systems in the United States. With 14 institutions and an enrollment of more than 235,000 students, the UT System confers more than one-third of the state's undergraduate degrees, educates approximately two-thirds of the state's health care professionals annually and accounts for almost 70 percent of all research funds awarded to public institutions in Texas. The UT System's operating budget for FY 2018 is $18.3 billion, funded in part by $3.6 billion in sponsored programs from federal, state, local and private sources. With more than 20,000 faculty – including Nobel laureates and members of the National Academies – and nearly 80,000 health care professionals, researchers, student advisors and support staff, the UT System is one of the largest employers in the state.