Main page content
UTIMCO implements more stringent sanctions compliance procedures
In order to continue to serve as a prudent steward to protect and grow the endowment resources managed for the benefit of the UT and Texas A&M systems, The University of Texas/Texas A&M Investment Management Co. (UTIMCO) announced today it will expand its current sanctions compliance procedures to include businesses that are considered "scrutinized entities at the risk of becoming sanctioned by the U.S. government."
As a fiduciary, UTIMCO already complies with U.S. sanctions laws that prohibit investments in sanctioned companies as it complies with investment and other policies approved by the UT System Board of Regents.  These new additional procedures will extend the same prohibitions to include scrutinized entities.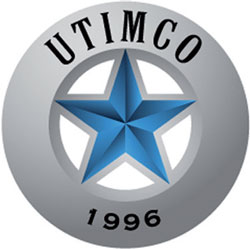 Scrutinized entities are those not officially sanctioned by the U.S. government but that conduct business with sanctioned companies and could potentially be sanctioned in the future, negatively affecting their market value and the value of the endowments UTIMCO manages. Currently, targets of U.S. government sanctions include companies in North Korea, Syria, Sudan, Russia and Iran, among others.
"While focused on increasing assets for the benefit of University of Texas and Texas A&M System institutions, UTIMCO's prudent investment decisions demonstrate not only legal compliance with U.S. law, but high ethical and fiduciary standards as it proactively considers divesting from companies that are closely connected with sanctioned companies," said Jeffery Hildebrand, chairman of the UTIMCO Board of Directors and vice chairman of the UT System Board of Regents.
"UTIMCO currently is compiling a list of scrutinized entities that will be reviewed with the Board's Risk Committee to determine how they will be addressed," said Britt Harris, UTIMCO's chief investment officer. "The financial impact to the endowment is expected to be minimal."
UTIMCO currently manages $45 billion in assets (endowed and non-endowed), including the second largest higher education endowment in the nation, valued at $32.4 billion, behind Harvard. Some of the endowments include the Permanent University Fund, which benefits UT and A&M institutions, currently valued at $21.8 billion, and the Long Term Fund, which invests and manages donor gifts to UT institutions, currently valued at $10.6 billion.
About UTIMCO
Created in 1996, The University of Texas/Texas A&M Investment Management Co. (UTIMCO) is the first 501(c)(3) investment corporation formed by a public university system and oversees the investments for The University of Texas and Texas A&M systems. The investment corporation is governed by a nine-member Board of Directors consisting of members appointed by the UT System and Texas A&M Boards of Regents.