Main page content
UTIMCO named Endowment of the Year for second consecutive year
For the second year in a row, the University of Texas/Texas A&M Management Company (UTIMCO), one of the nation's largest university endowments, was named Endowment of the Year at Institutional Investor's Hedge Fund Industry Awards.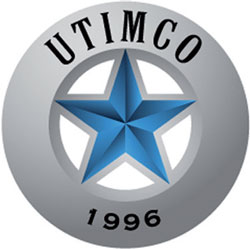 The award was presented Thursday night in New York City. Institutional Investor, considered to be one of the world's top investment organizations, publishes financial news, research and information.
UTIMCO was one of five endowments nominated for Endowment of the Year. The other nominees were Bowdoin College, Howard Hughes Medical Institute, Texas Tech University, Villanova University and Yale University. Nominees were selected based on input from the editorial staff of Institutional Investor and a survey of hedge fund managers.
Over the past three years, endowments managed by UTIMCO have returned roughly 9 percent and total assets managed by UTIMCO have grown by more than $9 billion to $46 billion.
"It's a tremendous honor to receive this award for the second year in a row, and credit goes to the entire UTIMCO team," said Britt Harris, UTIMCO's president, chief executive officer and chief investment officer. "Under Ryan Ruebsham's leadership, the Hedge Fund team continues to be a standard-bearer for high performance and ensuring alignment with our external managers.
"Each year, UTIMCO reaffirms its strong commitment to our mission, which is to support UT and A&M institutions by generating superior long-term investment returns," Harris added. "We set and then aim to exceed the highest of standards of performance so that UT and A&M institutions have the resources they need to provide the best education and health care possible to the people of Texas."
Jeffery Hildebrand, chairman of the UTIMCO Board of Directors, said the award is a reflection of the people and strategies employed by UTIMCO in maximizing financial assets on behalf of the state of Texas.
"UTIMCO's exceptional leader and team are excellent stewards of resources entrusted to them," Hildebrand said. "While it is always important to execute sound investment strategies, having the right culture and people in place are equally essential to UTIMCO's success. The board and I are very proud of the UTIMCO team."
About UTIMCO
Created in 1996, The University of Texas/Texas A&M Investment Management Co. (UTIMCO) is the first 501(c)(3) investment corporation formed by a public university system and oversees the investments for The University of Texas and Texas A&M systems. The investment corporation is governed by a nine-member Board of Directors consisting of members appointed by the UT System and Texas A&M Boards of Regents.