Body
Congratulations to the 2018 Regents' Outstanding Teaching Award (ROTA) recipients!
Share your story using #TexasROTA
Since 2008, the University of Texas System Board of Regents has annually recognized exemplary educators from every UT institution with a Regents' Outstanding Teaching Award. The awards honor extraordinary classroom performance and innovation in undergraduate instruction.
This year, 27 faculty members from UT's 14 academic and health institutions have been named recipients of the 2018 Regents' Outstanding Teaching Award. They each will receive $25,000 in recognition of their commitment to student success.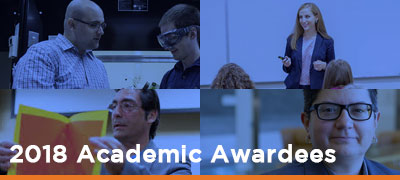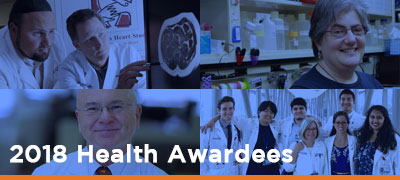 Over the last decade, regents have presented more than $19 million to 700 UT educators, making the awards program among the largest in the nation for rewarding outstanding faculty performance. Given the depth and breadth of talent across the UT System, the program also is likely one of the nation's most competitive.
Nominees undergo a series of rigorous evaluations by students, peer faculty and external reviewers. The review panels consider a range of activities and criteria in their evaluations of a candidate's teaching performance, including classroom expertise, curricula quality, innovative course development and student learning outcomes.
The Regents' Outstanding Teaching Awards reinforce the Board of Regents' commitment to ensuring that University of Texas institutions are places of intellectual exploration and discovery, educational excellence and unparalleled opportunity.