Main page content
Profile Photo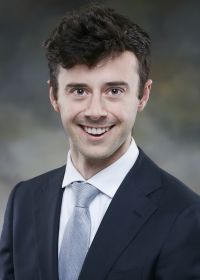 Appointed by
Governor Abbott
JOHN MICHAEL AUSTIN, San Antonio, Texas, was appointed as Student Regent for The University of Texas System Board of Regents by Governor Greg Abbott for a one-year term that began on June 1, 2023. 
 
John Michael is a third-year medical student at The University of Texas Health Science Center at San Antonio's Long School of Medicine. Previously, he received a Bachelor's in Cognitive Sciences with a minor in Biochemistry and Cell Biology from Rice University in 2019.
Mr. Austin is deeply passionate about public service and served as the Legislative Director for the Chairman of House Insurance in the Texas House of Representatives for two years prior to enrolling in medical school. While there he wrote House Bill 18 87(R), a priority bill for the Speaker of the House, to improve uninsured Texans' access to affordable insulin. Mr. Austin has continued his legislative work throughout medical school as the President of the Texas Medical Association (TMA) chapter at U. T. Health Science Center - San Antonio, and as the student member on the TMA's Council on Legislation. He most recently worked to draft and pass Senate Bill 294 88(R) which improves schoolchildren's access to rescue medications for asthma. 
Mr. Austin is also heavily committed to academic and scholarly activity related to neuroscience, pursing research opportunities both at Rice and the Long School of Medicine. During his time in medical school, Mr. Austin has led projects to better understand novel treatments for Amyotrophic Lateral Sclerosis (ALS), as well as a project to better steward the use of pathogen DNA testing in infectious meningitis. 
Mr. Austin's chief interests as the Student Regent for The University of Texas System include affordability, job placement, and healthcare access. 
last updated June 8, 2023