Main page content
Profile Photo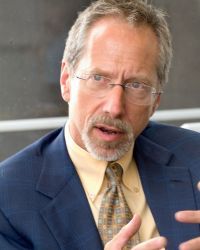 Appointed by
Governor Perry
ALEX M. CRANBERG, Houston, Texas, was appointed to a six-year term on The University of Texas System Board of Regents by Governor Rick Perry in February 2011.
Regent Cranberg is Chairman of the Health Affairs Committee and serves as a member of the Academic Affairs Committee, the Facilities Planning and Construction Committee, and the Technology Transfer and Research Committee. In July 2014, he was named as Chair of the newly-created University Lands Advisory Board. He previously served as Chairman of the Facilities Planning and Construction Committee. He also serves as a member of the M. D. Anderson Services Corporation Board of Directors and on the Texas Medical Center Board.
Mr. Cranberg is Chairman of Aspect Holdings, LLC. He graduated Summa Cum Laude from The University of Texas at Austin in 1977 with a BS in Petroleum Engineering and received an MBA from Stanford University in 1981. After leading General Atlantic Partners' oil and gas investment activity from 1981-1992, Mr. Cranberg founded Aspect Energy. Aspect has drilled over 500 exploration wells and made many oil and gas discoveries in Texas and Louisiana, Belize, Hungary, and Kurdistan. Aspect has also founded numerous venture technology-driven oilfield service companies, the leading U.S. potash producer, and a wind power development concern. Mr. Cranberg was named to the Rocky Mountain Oil and Gas Hall of Fame in 2010 and was named a Distinguished Alumnus of the Department of Petroleum and Geosystems Engineering in the Cockrell School of Engineering at The University of Texas at Austin in November 2016.
Mr. Cranberg has been active in education philanthropy, governance, and policy advocacy. He founded the Alliance for Choice in Education, which has provided tens of millions of dollars in scholarship support for children from low-income families to attend private schools. Mr. Cranberg created and funded the Horace Mann Scholarship Challenge, whereby he committed to fund the college education of the 600 attendees of the inner city Horace Mann Middle Schools. He also has served on various boards of the national school choice organization, Alliance for School Choice, and on the Board of Trustees of Metropolitan State College of Denver. Alex and his wife Cathy have three daughters and one son and live in Houston.
last updated November 17, 2016