Body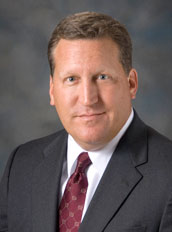 J. Michael Peppers is the Chief Audit Executive for The University of Texas System in Austin, Texas. Mr. Peppers' 25‑year career began in public accounting and has included serving as chief audit executive at major healthcare and higher education institutions, including U.T. MD Anderson Cancer Center and U.T. Medical Branch.
Mr. Peppers is a Certified Public Accountant and Certified Internal Auditor, holds a Certification in Risk Management Assurance, and is a Fellow of the American College of Healthcare Executives. He has Bachelor's and Master's degrees in Accountancy from the University of South Florida. He was the 2012-13 chairman of the Institute of Internal Auditors (IIA) North American Board. He previously served on the IIA Internal Audit Standards Board. He has been President of the national Association of College and University Auditors, the 2,500-member Houston IIA Chapter, and the Florida West Coast IIA Chapter. He serves on the University of Houston Department of Accountancy Advisory Board and the University of South Florida Alumni Association Board.
Mr. Peppers has written and co-authored auditing articles and is an active public speaker on internal audit related topics. He is a Distinguished Faculty Member in the IIA's Volunteer Faculty program and received the 2009 Outstanding Professional Contributions Award from the Association of College and University Auditors.
J. Michael Peppers, CIA, CRMA, CPA, FACHE
Chief Audit Executive
(2012 - Current)
System Audit Office
210 West 7th Street
Austin, TX 78701
Phone: 512-499-4390
Fax: 512-499-4426