Main page content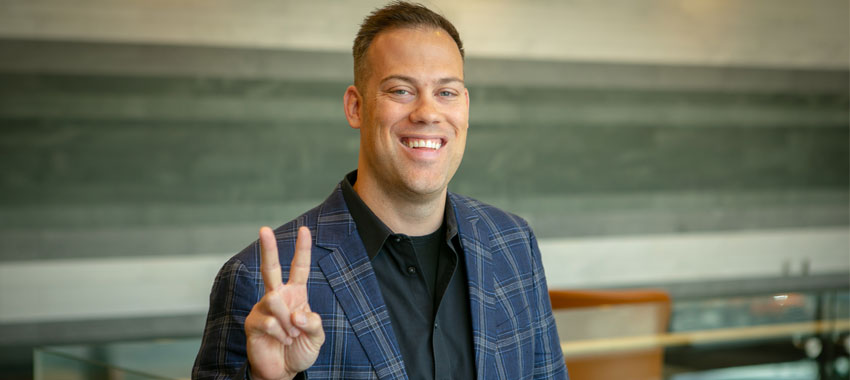 Cory Wimberly is an associate professor of philosophy at the University of Texas Rio Grande Valley.  He primarily teaches contemporary continental and social and political philosophy. Teaching is important to him, and he has been honored with Regents' Outstanding Teaching Award and the Excellence in Hybrid Teaching Award. Wimberly's most recent research interests have been in propaganda and how it has come to serve as a private, for-profit form of corporate governmentality in the 20th century. In other words, he basically looks at how public relations, advertising, and marketing have been used to influence the conduct of the public to further corporate aims with very little democratic oversight or input.
Wimberly did not always live in Texas. He began his philosophical journey at the University of California Santa Cruz. He learned a lot studying from heavyweight philosophers and activists like David Hoy, Angela Davis, Theresa de Lauretis, James Clifford, Wendy Brown, and Donna Haraway.
Wimberly received his Ph.D. in philosophy from Penn State in 2006.  He remembers flying in for his interview, and Charles Scott picking him up in his station wagon from the airport. Wimberly's first reaction was, "The endowed professor came himself to pick me up?" Wimberly was pretty much sold when he hopped in the maroon backseat of a grey Chevy station wagon. Wimberly wrote his dissertation at Penn State on Foucault's work, trying to puzzle out how the transformation of one's relationship with oneself is an important part of social and political change. One of the main advantages it had was that it let him explore the history of philosophy, preparing him to write with historical context.
Wimberly has lived in Texas since 2006, but he has yet to go in for the hat and boots. He does think of himself as a Texan though and has come to love the state. Wimberly considers himself lucky to work alongside the people that I do and describes his students as "great". Those are the main things in your work environment as a professor, and the philosophy department at UTRGV has them both.
In someways, Wimberly's interests are very traditional and connect back to things that interested Plato and Aristotle millennia ago: namely, what should be the role of a political regime in shaping its citizens? In other ways, his interests and methodology are quite contemporary. Like Foucault, the 20th century French philosopher, Wimberly is interested in mapping how our subjectivity is constructed through our interactions in modern life. He is deeply involved in the study of propaganda and the ways that it has been used by corporations to create the consumers, workers, and public opinion that they need to secure their existence and profits. What Wimberly finds most frightening about propaganda is not that it lies but that it transforms who we are. If you are interested in more, you can read some of Wimberly's articles open access here.
Wimberly has taught all kinds of classes. He just created a new course which won an award called Race, Sexuality, and Class. He has also been teaching Social and Political Philosophy, Contemporary Continental, Propaganda, and Radical Philosophy. Wimberly still really gets a kick out of teaching good ol' 101–Intro to Philosophy, too. He loves taking what students think is going to be a throwaway course and turning it into something eye-opening or even life-altering.
His classes have changed a lot over time. Wimberly's emphasis used to be strongly on teaching a certain set of ideas or philosophical content. Now, he is interested in providing a moving experience that ties together content with the development of philosophical skills (critical thinking, reading, discussion, etc.) in a way that sparks self-transformation. He thinks of each class almost like a performance in that it must provide an effective experience appropriate to the content.
Wimberly's classes typically have students doing a lot of philosophy rather than listening. If you look in his classes, you will see students debating, doing puzzles, reading, teaching, diagramming, and more.
Wimberly enjoys martial arts, plays my guitar, binges occasionally on yoga, is a recovering power lifter, and has a strong hankering for wrenching–especially on my car (which is good thing because it is getting up there in miles). He is a mild (non-fanatical) foodie and his latest interest has been in exploring the beers of Belgium.