Main page content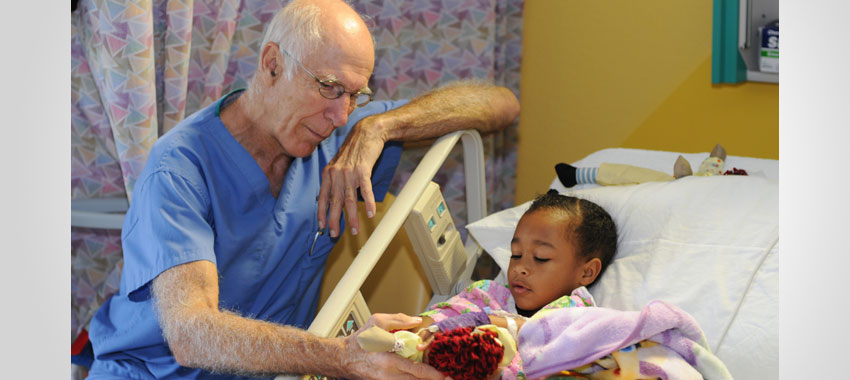 John Anthony "Tony" Herring, M.D., FRCS
Department of Orthopaedic Surgery
UT Southwestern Medical Center
I will always greatly treasure this award because I feel so strongly about the importance of teaching.  All of us are beneficiaries of more than a few great teachers who have influenced us at various stages of our lives.  They inspire as well as inform, and by example help us to be better people, and I am proud to be considered one of them. I have taught young surgeons one on one in the clinics and operating rooms and I have taught through lectures, publications, and through our textbook. I love teaching and am quite humbled by this award.
I was born and raised in Vernon, Texas, and attended the University of Texas in Austin and graduated with high honors and was elected to membership in the Phi Beta Kappa society. I graduated from medical school at Baylor College of Medicine with honors in 1967.  My internship was in internal medicine at the Peter Bent Brigham Hospital, followed by a year of surgical residency and subsequently a 5-year residency in in the Harvard Combined Orthopedic residency program.  I then served a 2-year tour of duty in the United States Navy.
My career has been at the Texas Scottish Rite Hospital for Children where I served as Chief of Staff for 37 years, and continue with clinical and surgical practice in an emeritus role.  Over the years our orthopedic staff has grown from 2 surgeons to 20 and our facility from one site to 3 current sites.  I have been in pediatric orthopedic surgical practice with teaching responsibilities virtually every day.  We have trained almost 200 fellows in our specialty and probably twice that number of orthopedic residents.  I have been active in clinical research authoring more than 140 peer reviewed publications as well as partial authoring and editing 4 editions of the major textbook in the field of pediatric orthopedics.  The text, Tachdjian's Pediatric Orthopaedics, is used world-wide and is writing within our institution.   I have given 90 invited lectureships at major institutions in North America, Europe, Asia, and Australia.  I have received lifetime achievement awards from the Pediatric Orthopaedic Society of North America, the Scoliosis Research Society, the Society of German Speaking Pediatric Orthopaedics, and the Royal College of Surgeons of Ireland. I have also received the Benjamin Rush Award for Citizenship and Community Service from the American Medical Association. I have been a co-recipient of two Hibbs Research Awards from the Scoliosis Research Society. I have been active in these organizations and served as president of the Pediatric Orthopaedic Society of North America. 
My first passion is the care of children with orthopedic needs.  I enjoy all interactions with the children and their families, from working with them in the clinics and therapy rooms to performing needed surgeries.  My second passion is the opportunity to teach students, residents, fellows, and medical co-workers about our specialty.  My research efforts have focused on improving our understanding of their disorders and on perfecting the necessary treatment methods.  I have truly enjoyed virtually every day of my practice.