Main page content
Profile Photo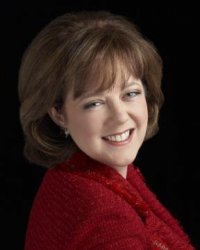 Appointed by
Governor Abbott
CHRISTINA MELTON CRAIN, ESQ., Dallas, Texas, was appointed to a six-year term on The University of Texas System Board of Regents by Governor Greg Abbott in March 2019 and was confirmed by the Texas Senate on April 17, 2019.
She is the Founder and President/CEO of  Unlocking DOORS®, an innovative Dallas-based reentry organization providing a road to success for countless men and women wanting to start over after involvement in the criminal justice system through a unique model called "Reentry Brokerage®".
Regent Crain is currently the Chairman of the Health Affairs Committee and serves on the Academic Affairs Committee; the Audit, Compliance, and Risk Management Committee; and the Facilities Planning and Construction Committee. She also serves on the Board for Lease of University Lands. 
In her law practice, she specializes in child/juvenile representation, mediation and legislative issues. She served as the 100th President of the Dallas Bar Association, as well as a former president of the Dallas Association of Young Lawyers, the Dallas Women Lawyers Association and a former Director of the State Bar of Texas.
Regent Crain is the former Chairman of the Texas Board of Criminal Justice and is the first and only woman to lead the nine-member board. While at the Texas Department of Criminal Justice, she implemented many successful programs, such as TDCJ GO KIDS and the widely recognized AMACHI Texas mentoring initiative. She has a Texas State prison facility named in her honor - the Christina Melton Crain Unit in Gatesville, Texas.
Her additional service to the State of Texas includes Board President - Trinity River Authority of Texas Board of Directors; Public Member - Public Transportation Advisory Committee; Director, Texas Correctional Managed Health Care Committee; and, Texas Lieutenant Governor's Representative - Texas Supreme Court Rules Committee. Current community service includes: U. T. College of Liberal Arts Advisory Committee - Life Member; Dallas County Criminal Justice Advisory Board - Reentry Subcommittee Chair; Safer Dallas Better Dallas Executive Committee. Past community service includes U. T. Dallas Center for Vital Longevity Advisory Council; Texas Exes Council for The University of Texas at Austin; Dallas Bar Foundation Board of Trustees; Texas Lyceum Board of Directors; Baylor Health Care System Foundation Board of Directors; Big Brothers Big Sisters Lone Star Executive Board of Directors; Texas Regional Board of Directors for the National Center for Missing and Exploited Children; Patriot PAWS Service Dogs Board of Directors; and multiple leadership roles in the Junior League of Dallas.
Regent Crain has received numerous honors and rewards including the Silver U.S. Congressional Medal of Honor for Voluntarism; The University of Texas at Austin's Young Texas-Ex Award; Oklahoma City University School of Law Distinguished Alumni Award; the Texas Corrections Association Ellen Halbert Victims Advocacy Award; naming as a Texas Monthly Super Lawyer and to D Magazine's Best Women Lawyers in Dallas; and recent recognition by both the Dallas Business Journal with its 2017 Women in Business Award and Altrusa International of Richardson Foundation, Inc.'s Outstanding Women of Today Award in the nonprofit category.
Regent Crain is a third-generation Dallasite and attended Kimball High School. She earned a bachelor's degree in government from The University of Texas at Austin and a law degree from Oklahoma City University School of Law. In her spare time, Regent Crain is a professional singer.

last updated July 12, 2021