Institutional Investor names UTIMCO Endowment of the Year
NEW YORK CITY – The University of Texas/Texas A&M Management Company (UTIMCO), one of the nation's largest university endowments, was named Endowment of the Year at Institutional Investor's Hedge Fund Industry Awards Thursday night in New York City.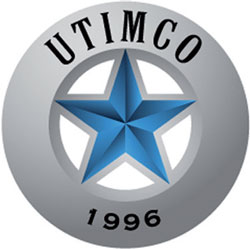 Institutional Investor, considered to be one of the world's top investment organizations, publishes financial news, research and information.
UTIMCO was one of five endowments nominated for Endowment of the Year. The other nominees were The J. Paul Getty Trust, Northwestern University, Penn State Office of Investment Management and Texas Tech University System. 
"As part of our business plan, we aim to be among the top-performing higher education asset management organization in the nation, and it is especially gratifying for our entire team to receive this recognition from such a highly respected organization," said Britt Harris, UTIMCO's president, chief executive officer and chief investment officer. "Our purpose is to help eradicate poverty through education, advance society through research and help find the cure for cancer and other debilitating diseases. That is why the type of performance that leads to this type of recognition in so important." 
Endowment of the Year nominees were selected based on performance over the past three years with special consideration given to the most recent year, according to Institutional Investor.
Over the last year, the assets under management by UTIMCO have grown by nearly $5 billion – to $45 billion – and UTIMCO has outperformed most other large endowments. UTIMCO's one-year returns were 13.4 percent for the reporting period ending in June 2017, placing it ahead of Stanford, Princeton, Yale and Harvard. 
Harris, consistently named as one of the top CIOs in the industry, came to UTIMCO a year ago, following a lauded tenure at the Teacher Retirement System of Texas.
Since arriving at UTIMCO, Harris has implemented a "Total Alignment" strategy to improve culture, communication and coordination. He also hired several top national investment managers, including Rich Hall, who previously served as the head of private equity at Harvard Management Company.
"To be named Endowment of the Year by Institutional Investor is indeed a distinguished honor," said Jeffery Hildebrand, chairman of the UTIMCO Board of Directors and vice chairman of the UT System Board of Regents. "Through hard work and sound business practices, UTIMCO has distinguished itself amongst its peers. We are very proud of Britt and his team for winning this prestigious award." 
UTIMCO currently manages $45 billion in assets (endowed and non-endowed), including the third largest higher education endowment in the nation, valued at $31.9 billion, behind Harvard and Yale. Endowments include the Permanent University Fund, which benefits UT and A&M institutions, currently valued at $21.8 billion, and the Long Term Fund, which invests and manages donor gifts to UT institutions, currently valued at $9 billion. 
About UTIMCO 
Created in 1996, The University of Texas/Texas A&M Investment Management Co. (UTIMCO) is the first 501(c)(3) investment corporation formed by a public university system and oversees the investments for The University of Texas and Texas A&M systems. The investment corporation is governed by a nine-member Board of Directors consisting of members appointed by the UT System and Texas A&M Boards of Regents.
Broken/Missing
This block is broken or missing. You may be missing content or you might need to enable the original module.