Main page content
Blog Category
Retirement Corner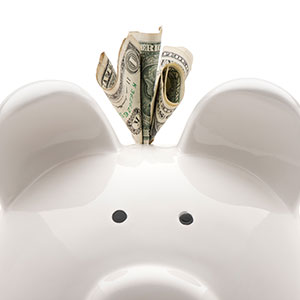 The University of Texas UTSaver 403(b) Tax Sheltered Annuity and UTSaver 457(b) Deferred Compensation plans provide all UT employees with an opportunity to save for retirement, as an addition to their Teacher Retirement System or Optional Retirement Program accounts. These optional investments can be an important step toward securing your financial future.
One key benefit of these plans is that you have the ability to enroll or change contribution amounts at any time. UT Retirement Manager (UTRM) is an online tool provided by UT System that allows you to do just that. Getting started with UT Retirement Manager is easy and convenient. It all begins with a visit to the UT Retirement Manager website at: www.myretirementmanager.com/MyRM/.
Once on the site, if you've never used the system before, select "I'm a new user."
On the next page, type in "UT" followed by a space. This should bring up a list of UT institutions where you should select your campus.  
Enter your Last Name, Date of Birth, Employee ID, and the Last 4 digits of your Social Security Number to verify your identity. Your Employee ID is assigned by your institution. For example, institutions that are part of the UT Share project use a locally assigned PeopleSoft ID (beginning with "600"). If you're not sure what your Employee ID number is, please contact your local HR or Benefits Office.
Once you've verified your identity, the next step is to set up your Security Profile Page.

This page allows you to create a new User ID for Retirement Manager, or continue to use your employee ID.
Make sure to enter and confirm your email address.
Create and confirm your password.
Select a security image to help protect your access to UT Retirement Manager.
Establish and answer your security question.
Once your security profile is established, UT Retirement Manager allows you to start or change your contributions into UTSaver plans. If you are an eligible employee, you can also use UT Retirement Manager to enroll in the Optional Retirement Program.You can see pending changes in the system as well as check your account balances for existing accounts. And UT Retirement Manager is available online at any time, day or night.
If you have any questions or need help using UT Retirement Manager, please visit the UT Retirement enrollment page at www.utsystem.edu/offices/employee-benefits/enroll-retirement-manager or contact your local HR or Benefits Office.
SaveSave