Body
Executive Committee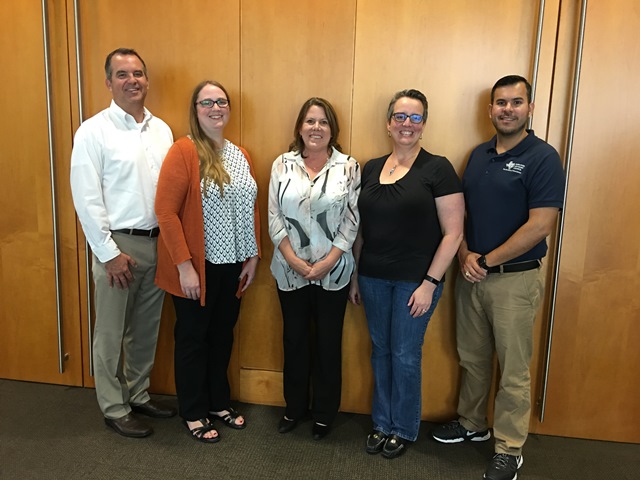 The Executive Committee membership is composed of the EAC Chair, Past Chair, Vice-Chair, Secretary, and Historian. The Executive Committee sets the agenda for all meetings, recommends changes in the EAC Organization Guidelines or procedures, and provides overall and general guidance and direction for the EAC. Additionally, the Executive Committee serves as an information resource and sounding board for the Chancellor on issues of importance to UT System Employees.
Executive Committee for Fiscal Year 2018:
Paige Buechley (UT System Administration), Chair
ph: 512.499.4756
pbuechley@utsystem.edu
Jim Smiley (UT HSC Houston), Past Chair
ph: 713.500.8403
james.m.smiley@uth.tmc.edu
Jeannie Farahnak (UT Austin), Vice Chair
ph: 512.475.7140
jfarahnak@austin.utexas.edu
Shannon Rios (UT San Antonio), Secretary
ph: 210.458.6786
shannon.rios@utsa.edu
Michael Aldape (UT Rio Grande Valley), Historian
ph: 956.882.8960
michael.aldape@utrgv.edu
Ad Hoc Committees
Ad hoc committees may be appointed to assist the EAC with its work. These committees may include institution officers or employees who are not EAC representatives; however, the chair of the ad hoc committee must be a current EAC representative. The organization and constituency of ad hoc committees will be determined by the nature of the task.
FY 2018 Ad Hoc Committees
Communications/One System One Voice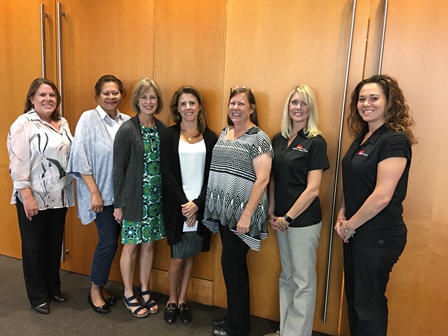 Members:
Tricia White-Rhemtulla
Valerie Buchanan
Tilly Clark
Maribea Merritt
Dawn Meyer
Venetta Williams
Paige Buechley (Exec Committee Sponsor)
Regents Outstanding Employee Awards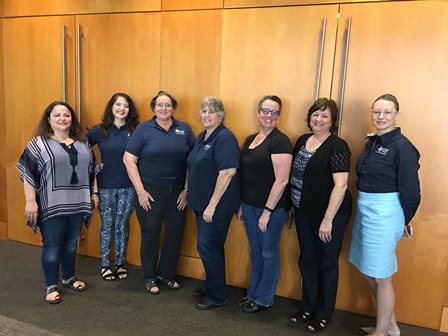 Members:
Paula Austell (Chair)
Julia Spesivtseva
Brenda Timmons
Lisa Smith
Sally Bouis
Tania Secrest
Shannon Rios (Exec Committee Sponsor)
Salaries & Benefits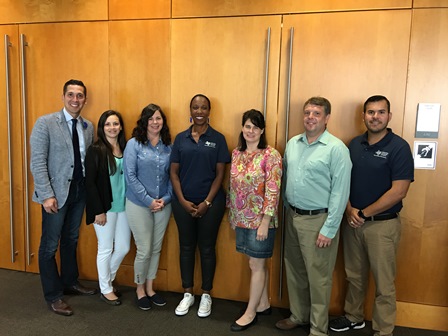 Members:
Christian Corrales
Naomi Emmett
Tracey Faulkinbury
Benji Hawkins
Jeffrey Meserve
Vanessa Ramos
Michael Aldape (Exec Committee Sponsor)
Morale & Wellness
Members:
Lettie Longoria
Moshmee Kalamkar
Peggy Mahfood
Mary Ann Tant
Jim Smiley
David Gonzalez
Jeannie Farahnak (Exec Committee Sponsor)