Main page content
Blog Category
Officer of the Month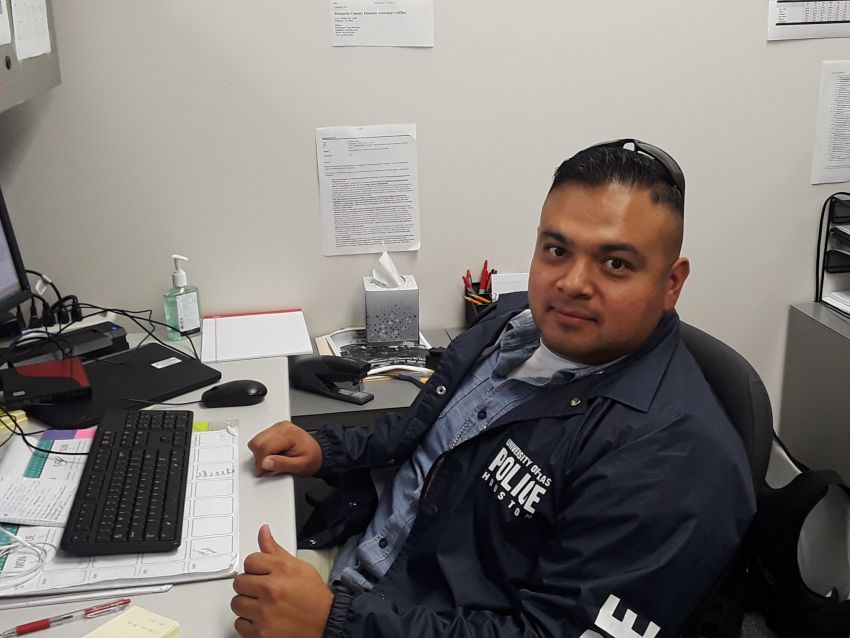 I was born and raised in Houston, Texas. I am a proud descendant from a family of immigrants who came to this great country for a better life. I was taught to work hard and earn my accomplishments, never expecting anything to be handed to me.
Growing up in rough neighborhoods, Law Enforcement was not a career I ever saw in my future. After enrolling in college, I started a small car shop business with a friend of mine. Even though the shop was successful and lucrative, deep down inside I knew that was not my calling.  One day, a friend of my father, Officer Kowalski of UTPD, encouraged me to consider joining the University of Texas Police at Houston.  I was hired as a Public Safety Officer and was inspired to take the police cadet exam, which I passed.  In 2005, I graduated from the University of Texas System Police Academy.  I am honored to be part of this family.
I am thankful for my mentors I have had along the way, such as Associate Director Roberto Ramos. As my patrol supervisor and mentor, he guided me in the right direction and helped me to make smart decisions. I am grateful for a forward thinking Chief, William Adcox, who saw a spark in me and molded me into who I am today.
I have been part of the System Rapid Response Team for the past 8 years. As a member of this team, I have received training and guidance, which has helped me to grow as a police officer. The added responsibilities have had a positive impact on my career, which has helped me to be a better leader. I now have the privilege of passing my training and experience to my fellow officers. I have been part of the training cadre at UT Police for 8 years and the last 4 years, I have had the honor of being invited to UT System Academy to help instruct the cadets.
My service has been rewarded by several Meritorious Service Awards and other recognition.  I am humbled to be part of this Department and to serve the UT community.