Systemwide Compliance                  
210 W. 7th St.
Austin, TX 78701
Fax: (512) 579-5085
Email: systemwidecomp@utsystem.edu
---
---
Jason King
Jason joined the University of Texas System in 2012 in the Office of General Counsel where he advised senior management at UT System Administration and each UT institution. Jason provided advice regarding governance and compliance, higher education issues, ethics-related matters, research, contracts, policies and procedures, internal investigations, and other matters. In January of 2017, Jason joined the office of Systemwide Compliance where he currently serves as its Chief Compliance & Ethics Officer.
In his role as Chief Compliance & Ethics Officer, Jason works to support UT institutions as they work to promote a culture of ethical behavior and to ensure compliance with all applicable policies, laws, and regulations governing higher education, research, and healthcare. Jason collaborates with institutional executives to address critical compliance risks across the enterprise and works towards comprehensive solutions to address pressing needs.
Jason consults with and advises the Board of Regents Office regarding complex compliance and ethics issues, serves as liaison to the Office of General Counsel, and works closely with this Office to resolve various legal issues with an ethics or compliance component. He collaborates with the Office of Governmental Relations concerning State and Federal legislative matters impacting the UT System.
Jason received his Bachelor of Arts in Political Science from the University of Nebraska at Lincoln and his Doctor of Jurisprudence from Baylor University. Jason practiced law as an Assistant General Counsel for the Texas Ethics Commission for two years. He then practiced law as an Associate at Akers & Boulware-Wells L.L.P for nearly six years where he focused on representing governmental entities and earned the Municipal Law Certification from the Texas Municipal League.
He is currently a member of the Society of Corporate Compliance and Ethics, National Association of College & University Attorneys, and the Texas Bar Association. Jason and his wife Jill live in Austin, and he is the proud parent of three children, Dante, Natalie and Emma. Jason enjoys woodworking and has an avid interest in music.
Last updated September 2022
---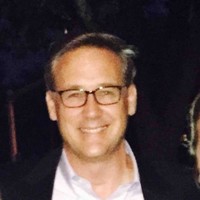 Trey Atchley
Trey Atchley serves as the Chief Inquiry Officer and Chief Research Security Officer. His responsibilities include conducting and managing investigations involving allegations of misconduct within System Administration.  He also assists, conducts, and oversees investigations referred by the fourteen System Institutions, and provides guidance and investigative assistance in matters relating to the deterrence, detection, and mitigation of threats against intellectual property. 
Prior to joining the U.T. System, Mr. Atchley served as a Special Agent with the Federal Bureau of Investigation (FBI) for approximately 21 years. In that capacity, he investigated violations involving both criminal and national security matters. Mr. Atchley was certified by the FBI as an adjunct faculty member and authorized to provide instruction in crisis and hostage negotiation matters, and interview and interrogation topics. He was also certified by the Department of Justice to conduct employment-related mediations. Mr. Atchley served as an FBI Crisis Negotiation Coordinator for approximately seven years. In that role, he was responsible for coordinating Crisis Negotiators as they responded to domestic crisis situations and international kidnappings for ransom.
Mr. Atchley received his BBA from The University of Texas at Austin and his JD from the SMU Dedman School of Law.
Last updated September 2018
---
David Givens
David Givens serves as the University of Texas System Administration Compliance Officer. His responsibilities include providing support to System Administration departments in identifying and prioritizing their compliance risks, and partnering with them to help prevent, detect and remedy noncompliance.  In addition, David manages the Systemwide Compliance Academy which provides professional development opportunities on various compliance topics, and serves as an education and communication tool for compliance objectives and initiatives.
Prior to joining U.T. System, Mr. Givens held various finance management and controller positions for 15 years at Dell, Intel and AMR (parent of American Airlines). His responsibilities at Dell included serving as controller accountable for all financial aspects of the vendor funding program which had revenue in excess of $100 million annually, and providing financial support to product development teams for the Storage line of business. While at Intel his responsibilities included supporting the worldwide corporate capital acquisitions operations team in purchasing capital fabrication equipment in excess of $2 billion annually.
Mr. Givens received his BBA and MBA from The University of Texas at Austin. He is a member of the Society of Corporate Compliance and Ethics and is a Certified Compliance and Ethics Professional.
Last updated December 2018
---
Cristina Blanton
Cristina Blanton serves as the Associate Systemwide Compliance Officer and Privacy and Data Protection Officer for the U.T. System. She specializes in in state, federal, and international privacy protection laws, and serves as the designated HIPAA Privacy Officer for the System. Cristina provides training and guidance on privacy related matters and issues surrounding the use of technology, as well as the legal implications of the use of education applications and the gathering, storing, and use of student information, patient information, and other confidential data.
Cristina has more than 17 years of experience in legal practice working, advising, collaborating and providing state and local level government entities and officials with an understanding of complex and ever-evolving laws and regulations. Prior to joining the Systemwide Compliance Office, Cristina worked for the Texas Association of School Boards as Senior Attorney and Special Risks Consultant, advising Texas school districts on issues related to student privacy, data security, breach response and myriad other school-business matters. Cristina serves as co-chair for the Higher Education Chief Privacy Officers section of EDUCAUSE and co-chair of the Texas Department of Information Resources Data Management Advisory Council.
Last updated January 2022
---
Krista Anderson
Krista Anderson serves as the Systemwide Title IX Coordinator for The University of Texas System. Ms. Anderson's responsibilities include providing systemwide guidance, training materials, and resources on Title IX & Sexual Misconduct, Clery Act requirements, and Youth Protection Programs for minors on campus.
Ms. Anderson has over 15 years of student affairs and higher education experience including overseeing a campus-wide Title IX program, developing victim advocacy services for students, administering a campus-wide crisis management program for student emergencies, managing threat assessment and behavior intervention strategies for student wellness issues, and working in residence life and academic/graduate affairs in additional capacities.
Ms. Anderson previously served as the Associate Vice President and Title IX Coordinator for The University of Texas at Austin, and she was with U.T. Austin for almost 7 years in various roles before joining the U.T. System. Ms. Anderson earned a B.S. in Applied Sociology, and an M.Ed. in Counseling and Guidance (with an emphasis in student affairs), both at Texas State University.
Last updated August 2019
---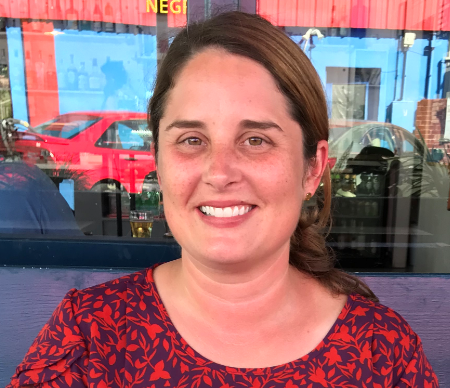 Angela Ossar
Angela Ossar serves as the Records Management Officer for University of Texas System Administration, providing leadership and support to System Administration departments in identifying and retaining official records. Her responsibilities include training staff on records management policies and best practices, overseeing records management metrics, and maintaining the U.T. System Administration records retention schedule and other records management policies.
Ms. Ossar brings fifteen years of archives and records management experience to System Administration. Prior to joining the Systemwide Compliance Office, she directed the Records & Information Management program of the Office of the Governor, served statewide clients at the Texas State Library and Archives Commission, and created a University Archives program for the University of Texas at San Antonio.
Ms. Ossar received a BA from The University of Texas at Austin and an MSLS from The University of North Carolina at Chapel Hill. She is a Certified Records Manager and volunteers with the National Association of Government Archives and Records Administrators.
Last updated July 2021