Main page content
Real Estate Special Advisor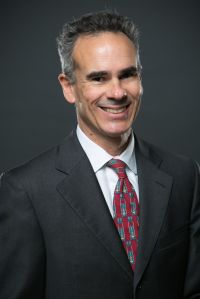 Kirk S. Tames is the Real Estate Special Advisor for The University of Texas System. He joined the UT System Real Estate Office in 2005. Mr. Tames was promoted to Assistant Director in 2007, and then to Executive Director in 2014. In 2021, Mr. Tames became the Real Estate Special Advisor in which he is able to provide expertise in complex commercial real estate transactions. Mr. Tames handles a variety of transactions, including purchases, sales, leases, ground leases and other real property matters.
Mr. Tames' prior experience was entirely in the private sector. After becoming a licensed architect, he served as a senior real estate consultant with Kenneth Leventhal & Company, where much of his work was related to the valuation of real estate. He then analyzed and helped to underwrite industrial and office developments, first for Insignia Financial Group and later for First Industrial Realty Trust. Subsequently, Mr. Tames developed industrial warehouse and office/tech buildings as a regional development officer for First Industrial Realty Trust.
Mr. Tames earned an MBA from The University of Texas at Austin and a Bachelor of Architecture and a Bachelor of Arts from Rice University in Houston, Texas. He has a wife and two sons.