Main page content
Associate General Counsel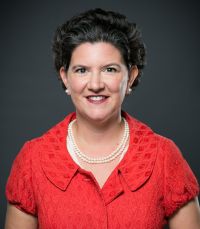 Paige Barnett is an Associate General Counsel in the General Law Section of the Office of General Counsel, and she specializes in employment law, student affairs, and other policy matters. 
Prior to joining UT System in October 2015, Ms. Barnett practiced employment law for more than 10 years at the Chicago firm Vedder Price P.C. where she represented a wide range of public- and private-sector employers in a variety of traditional labor and employment law matters. At Vedder Price, Ms. Barnett litigated civil cases involving federal and state anti-discrimination laws and employment-related torts before federal and state courts and administrative agencies. She also advised clients on day-to-day employment law issues. When Ms. Barnett returned to her home state of Texas in 2012, she worked as a human resources consultant, conducting internal investigations and employee training.
Ms. Barnett earned her law degree from Northwestern University School of Law and graduated with honors from Vanderbilt University. Ms. Barnett is admitted to practice law in Texas and Illinois.