Kelvin Bentley, Ph.D. 
Kelvin comes to us from Western Governors University's WGU Labs, where he worked as a Consulting Manager, providing market research, business development support, and project management to early-stage EdTech companies within the organization's business accelerator program. He has over 20 years of experience supporting digital learning and academic innovation initiatives in K-12 and higher education environments and has held academic and student affairs roles at the director and dean's level and additional administrator roles that include serving as a vice president of academic affairs within the Tarrant County College District. 
---
 Joan Bienvenue, Ph.D.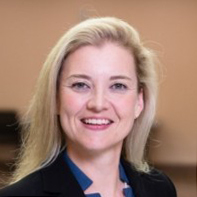 Dr. Bienvenue received a BS in Chemistry from Rivier University, an MS in Forensic Science at the University of New Haven, a Ph.D. in Chemistry from the University of Virginia, and an MBA from the University of Mary Washington.  She was a National Institute of Justice Research Fellow while at UVA, where her work focused on the development of microfluidic systems.  This work was summarized in over fifteen peer-reviewed papers and book chapters and presented at many conferences; she is an inventor on five US patents.  In addition to this academic work, she was creator and Conference Chair for the annual Commonwealth Conference on National Defense and Intelligence, for seven years, and co-creator and Inaugural Chair of the Gordon Research Conference on Forensic Analysis of Human DNA. 
After completion of her graduate studies, Dr. Bienvenue was an ORISE Postdoctoral Research Fellow at the FBI.  Following this appointment, she joined the Armed Forces DNA Identification Laboratory (AFDIL), as the Validation and Quality Control Supervisor where she managed a team that provided quality control and oversaw the evaluation, validation, and implementation of new technology for DNA casework analysis in support of remains identification.  
She joined Lockheed Martin in 2008 and most recently served as Chief Scientist and Program Manager, in support of the development of rapid microfluidic DNA analysis systems.  In June of 2013, she returned to the UVA as Director of the Applied Research Institute (ARI) and was promoted to Senior Executive Director in 2017.  As the first full-time leader of ARI, she was responsible for the development, expansion, and evolution of the organization to serve the UVA and national security community.  
Following the creation of University of Tennessee – Oak Ridge Innovation Institute, Dr. Bienvenue joined Oak Ridge National Laboratory and became the inaugural Executive Director and Vice Provost of this jointly formed collaboration for research, education, workforce and economic development.  Founded in 2020, UT-ORII was established to further align the expertise and infrastructure of ORNL and UT in support of world-leading research and talent development.
In her current role, Dr. Bienvenue serves as the Associate Vice Provost for the University of Texas System.  In this role, she serves as a strategic partner and resource to enhance, strengthen and expand the research enterprise within and across the University of Texas System, working in partnership with UT System institutions to facilitate collaboration, guide current programs and collaborations, while identifying and building new opportunities for research engagement, growth, and leadership.
Dr. Bienvenue is a Fellow of the American Academy of Forensic Sciences and was appointed to the National Academies of Science, Engineering, and Medicine, Board on Army Research and Development in 2019, where she has co-chaired several NASEM efforts.  She is also a member of the Advisory Boards for the Tickle College of Engineering at the University of Tennessee and the University of Tennessee One Health Initiative, as well as the East Tennessee Economic Council.  
---
Tracey D. Ford, Ed.D.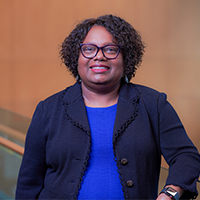 Dr. Tracey D. Ford is the Associate Vice Chancellor for Student Affairs in the Office of Academic Affairs at The University of Texas System. She provides strategic direction on various issues impacting student life with an emphasis on emotional and physical health alongside overall student well-being. As the UT System senior student affairs officer, Dr. Ford works closely with campus-based senior student affairs officers to assess, develop, and evaluate system-wide programs and policies focused on student well-being. Dr. Ford has championed higher education access and student success for underrepresented and low-income students during her entire professional career. 
Prior to joining the UT System, Dr. Ford served as Vice Provost and Dean of Student Affairs at University of North Carolina School of the Arts. As a member of the executive leadership team at UNCSA, Dr. Ford was responsible for the administration of student services, university policies and procedures related to student affairs programming and planning. She provided executive-level leadership, strategic vision, and oversight for the division in order to create an environment that was conducive for student academic, artistic achievement, and professional growth and development. Dr. Ford led the planning and implementation of the University's student safety and wellbeing response to the Covid-19 pandemic which facilitated the successful return of students to campus. 
As the Vice President for Student Affairs at Tennessee State University, Dr. Ford led the division which administered a comprehensive range of services related to student affairs budgeting, programming, and planning.  She provided transformative leadership, along with guidance and oversight of student support, growth, and development services; student programming; Student Activities; Dean of Students; Residence Life; Health and Wellness; Career Development and other programs.
Dr. Ford served as the Assistant Vice President of Academic and Student Affairs at the University of North Carolina (UNC) System, where she served on the Academic Affairs Senior Leadership team.  In this role, she worked cross functionally with 17 constituent institutions on a range of complex issues and initiatives in areas such as student success; academic policy; enrollment management; career development; student health and well-being and academic policy. Her primary responsibility centered on policies related to admissions, fixed tuition, student wellbeing, transfer and military student success, graduation, persistence and retention.  She led the UNC system's implementation of the Board of Governors' newly established Fostering Undergraduate Student Success (FUSS) policy, a comprehensive initiative that focused on course withdrawals, advising, early alert systems, satisfactory academic progress, and transfer credit; and co-chaired the Board of Governors Advising Workgroup.
Dr. Ford was the Director for the Center for Academic Excellence (CAE) at North Carolina A&T State University where she was responsible for strategic visioning and leadership of the campus's academic support programs. Under her leadership, the CAE implemented best practices that increased student learning, reduced the need for remediation and shortened the duration to major declaration. 
Dr. Ford served in two key roles at the University of Georgia (UGA). As the Assistant Dean of Intercultural Affairs, Dr. Ford developed new academic support programs, coordinated major departmental activities and pre-collegiate initiatives, and enhanced student leadership development programs. She partnered with students and community leaders to establish the St. Mark Academic Tutorial and Social Development Program geared toward assisting students in low-income areas improve academically. Also, at UGA, she was the director of the Office of Institutional Diversity (OID), and had oversight of several campus diversity initiatives, including coordinating the strategic planning process for the office, and directing ASPIRE, a pre-collegiate program she co-founded. Her research and scholarly interests include higher education access and student success policies, leadership and conflict and crisis management.
She is a certified Mental Health First Aid Trainer and a Tennessee Supreme Court Rule 31 Mediator. She has completed leadership programs: Millennium Leadership Initiative (MLI), UNC BRIDGES, LEAD UNC, and the Higher Education Leadership Foundation program as member of the 2015 Alpha Cohort. 
Dr. Ford's volunteerism and community service confirm her commitment to education and youth development as evidenced through her work with the Clarke Youth Association and the Clarke County (Georgia) School District. She has received numerous awards and recognitions including the First Year Advocate Award Semi-Finalist, NAACP National Advisor of the Year, UGA SOAR Advisor of the Year, and Woman of the year for both the St. Mark AME Church and the Athens Graduate Chapter of Omega Psi Phi Fraternity, Inc. She holds degrees from Norfolk State University (BS Biology), Howard University (MS Genetics) and the University of Georgia (Ed.D. Higher Education).
---
Jen Griffis, MSSW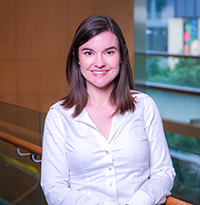 Jen Griffis is a Program Manager at the University of Texas System in the Office of Academic Affairs. Jen is currently focused on developing and managing Finish@UT, the UT System's inter-institutional course enrollment program. This program fosters student success by providing UT students the ability to enroll in collaborative degrees and individual courses at various UT institutions so they can work toward degree completion. Jen uses her past experience in K-12 and higher education student success programs to support additional system-wide initiatives. 
Prior to joining the UT system in December 2023, Jen served as a Director at the National School Climate Center. Jen has also acted as Chief Program Officer and in various program leadership positions over the course of 14 years at Communities in Schools of Central Texas, an educational non-profit organization focused on implementing the integrated student supports model in K-12 schools. 
Jen received her bachelor's and master's degrees from The University of Texas at Austin, where she also began her career supporting a program for students who were the first in their family to attend college.  Returning to UT and supporting the institutions at the system-level feels like coming back home and it is Jen's honor to work alongside system and campus leaders to remove barriers for students and empower them to reach their goals. 
---
Rebecca Karoff, Ph.D.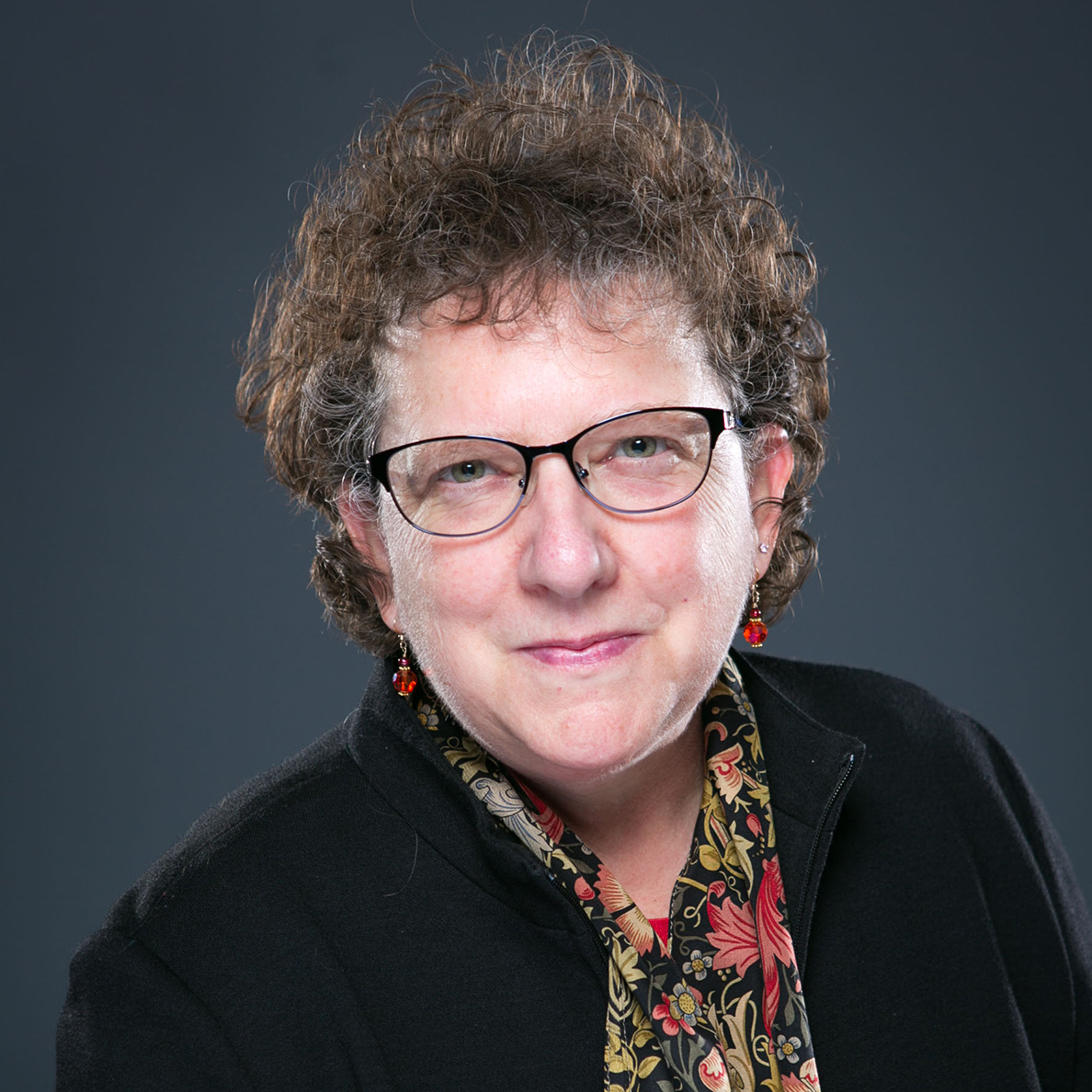 Dr. Rebecca Karoff joined the University of Texas System in February 2016 as Associate Vice Chancellor for Academic Affairs.  With more than 25 years working in public higher education at the system level, first in Wisconsin and now in Texas, she is dedicated to utilizing the power of the system as a catalyst for quality educational attainment, equity, innovation and transformation in the 21st-century global society.
Dr. Karoff is responsible for leading and supporting student success initiatives system-wide.  Her work addresses the student success continuum, PK-20 and into the workforce, and recognizes the remarkable responsibility and opportunity of the University of Texas System to achieve more equitable access and outcomes for the state's increasingly diverse students.  She is the primary architect of the UT System's student success framework, and collaborates with institutional colleagues across the UT System to ensure student financial well-being, effective advising, and students' sense of academic and social belonging.  Her work includes leadership of the UT System's momentum-building strategy on Open Educational Resources (OER), strengthening curricular innovation, and working with faculty to embrace their roles in student success.  All her work is data-informed, equity-centered and quality-driven, and she is interested in expanded approaches to measuring student success.  
Beyond the UT System, she is a member of the Texas Transfer Alliance, a joint effort among the Charles A. Dana Center, the Texas Success Center, the Texas Association of Community Colleges, and four of the state's public university systems (Texas A&M University System, Texas State University System, University of North Texas System and University of Texas System) to improve transfer student outcomes. She is active in NASH, the National Association of System Heads, and is a co-author of the NASH Equity Action Framework, a tool designed for university systems to assess their progress toward, and act on the adoption and integration of essential equity practices through sustained engagement.  She chairs the Equity Work Group of DOERS3, the Driving OER Sustainability for Student Success Collaborative, work resulting in the OER Equity Blueprint and Equity Through OER Rubric, developed to aid institutions in intentional engagement with equity as they build capacity on OER.
Prior to joining the UT System, Dr. Karoff served as Senior Special Assistant to the Senior Vice President for Academic and Student Affairs at the University of Wisconsin System, where she utilized her extensive policy background to help drive proficiency-based curricular delivery and reform through a number of collaborative system-wide initiatives. She was the founder and director of LEAP Wisconsin, the UW System's partnership with the Association of American Colleges & Universities (AAC&U) on its Liberal Education and America's Promise or LEAP Campaign. With AAC&U, she led a number of grant-funded LEAP projects in the UW System. Additionally, she played a lead role in the planning and development of The UW Flexible Option, the University of Wisconsin System's online, competency-based educational program.
Dr. Karoff has been successful in identifying internal and external resources to fund institutional and system student success work, including grants from the Gates and Lumina Foundations. She has authored numerous published articles, and regularly presents at state and national conferences.
A native of Massachusetts, Dr. Karoff moved to Wisconsin to pursue graduate study in Comparative Literature. Before entering public higher education administration, Dr. Karoff taught Comparative Literature at UW-Madison, from which she received Ph.D. and M.A. degrees. She earned a B.A. with Honors from Brown University.
---
Kevin Lemoine, Ph.D.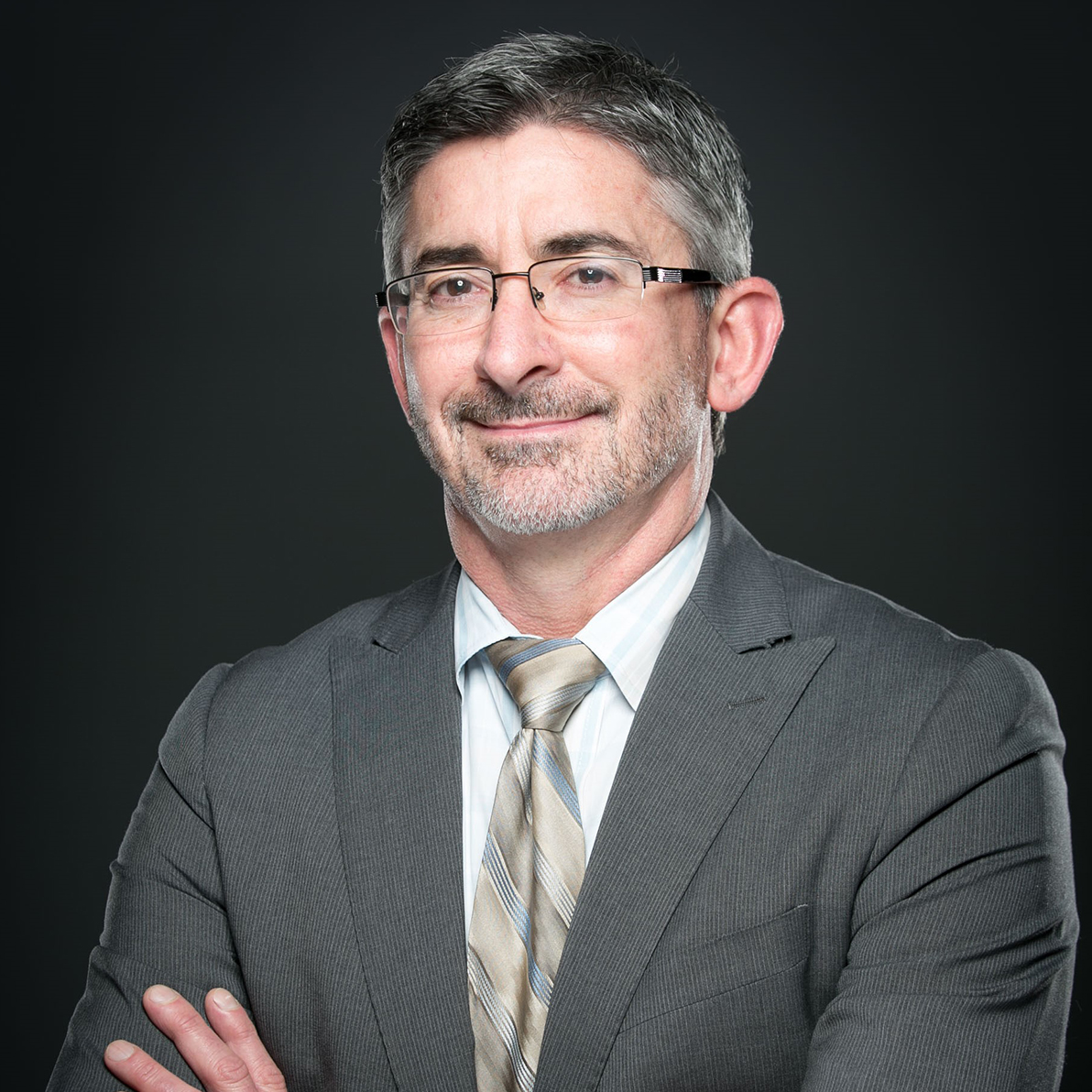 Dr. Kevin Lemoine joined The University of Texas System in July, 2012. As Associate Vice Chancellor for Academic Affairs, his primary responsibilities include reviewing proposals for new certificate and degree programs; changes to existing degree programs; proposals for new departments, schools, and colleges; and changes to an institution's undergraduate and graduate admissions policies. He leads the System-level review of promotion and tenure recommendations from the academic institutions that the Board of Regents considers annually. He leads a number of initiatives related to the Chancellor's Framework for Advancing Excellence including ensuring the quality and high performance of new and existing Ph.D. programs. He also serves as the Office of Academic Affairs liaison to the Texas Higher Education Coordinating Board.
Before joining the UT System, Dr. Lemoine served as the Deputy Assistant Commissioner in the Division of Workforce, Academic Affairs and Research at the Texas Higher Education Coordinating Board. In that role, he oversaw the Academic Affairs Department where he provided leadership on statewide policy initiatives related to undergraduate education, graduate education, and distance education. His responsibilities included implementing the Board's policies on new and existing degree program review, revising transfer policies such as the statewide core curriculum and the Lower-Division Academic Course Guide Manual, and developing the 18 Characteristics of Texas Doctoral Programs, among other initiatives. As Deputy Assistant Commissioner, he served as the chief operations officer for the Division, leading several major initiatives to streamline and standardize the processes related to program review, administration of grant programs, and other Division responsibilities.
Dr. Lemoine has worked actively in transfer policy research, development, and coordination. In collaboration with faculty groups, he was instrumental in the development of several voluntary transfer compacts designed to facilitate community college student migration to four-year institutions. He recently co-authored a peer-reviewed book chapter on the Texas transfer experience and a peer-reviewed article on the development of the voluntary transfer compact in mechanical engineering.
Previously, Dr. Lemoine served as the Assistant Director of University Extension in the Division of Continuing and Extended Education at The University of Texas at Austin. In that role, he managed the operations of a large program offering evening credit-bearing courses to non-traditional students coming back to college to complete a degree. Prior to that, he was a faculty member at the University of Minnesota where he taught undergraduate and graduate courses in French linguistics and second language teaching methods and served as the Director of the French language program. He has also taught at the Université de Nice and the Université Claude Bernard Lyon 1 in France.
Dr. Lemoine has an M.A. and Ph.D. in French from The University of Texas at Austin and a B.A. in French from the University of Southern Mississippi.
Selected publications:
Lemoine, Kevin, James Nelson, Lynn Peterson, James Sells, and Mary Smith. "Facilitating Transfer of Students from 2-Year to 4-Year Engineering Programs." 2011. In the Proceedings of the 2011 American Society for Engineering Education Annual Conference and Exposition. American Society for Engineering Education. Vancouver, British Columbia, June 2011.
Beinke, Janet, Doug Bond, Gabriela Borcoman, Julie Eklund, James Goeman, and Kevin Lemoine. "Transfer Success and Accountability: A Texas Perspective." 2011. In Transfer Students in Higher Education: Building Foundations for Policies, Programs, and Services That Foster Student Success. Edited by Mark Allen Poisel and Sonja Joseph. National Resource Center for First-Year Experience & Students in Transition.
---
Jeremy Martin, MPAff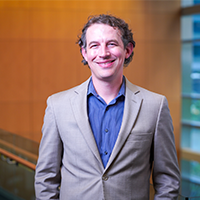 Jeremy Martin joined The University of Texas System in January, 2023. As Senior Research and Policy Analyst in the Office of Academic Affairs, Jeremy supports a broad portfolio of initiatives in service of the mission of The University of Texas System and its institutions. He conducts quantitative and qualitative analysis of critical policy issues, collaborates on the administration of System programs and grant-funded projects to advance student success, and researches best practices in the P-16 and higher education sectors to strategically align system-wide initiatives.
Before joining the UT System, Jeremy served in a variety of roles at research centers at The University of Texas at Austin. First, as Senior Research and Policy Analyst, Higher Education, at The Charles A. Dana Center, he led large-scale projects to support state higher education agencies and systems of higher education in adopting policies and practices that improve equitable access and success in postsecondary STEM education. Working collaboratively with faculty, staff, and administrative leaders in numerous states across the country, Jeremy helped galvanize the national movement to advance evidence-based reforms including mathematics pathways, corequisite remediation, multiple measures placement, and credit mobility for transfer students. 
More recently, he worked as a Senior Program Coordinator at the Center for Health Communication at Moody College of Communication. In this role, Jeremy provided leadership, management, and implementation of state-funded projects related to substance use disorder prevention, opioid overdose prevention, and physician outreach in Texas. In close coordination with a team of designers, writers, and program staff, he developed and evaluated evidence-based public health communication projects to reduce stigma and increase access to treatment services for individuals and communities affected by the opioid crisis. 
Concurrent with his part-time work at the Center for Health Communication, Jeremy also founded an independent consulting firm, Greenbelt Consulting LLC, to offer professional services to K-12 and higher education clients seeking policy expertise and research capacity for efforts to improve equitable student access, outcomes, and experiences in education. In this role, he has provided extensive research, communication, and policy support to a diverse collection of organizations that work across the K12, community college, university, and higher education system sectors. 
Jeremy began his career in education as a public high school teacher in the Austin-area. Although he is certified to teach English and communication, he spent the majority of his time in the classroom coaching speech and debate and guiding students in their development of essentials skills including research, rhetoric, critical thinking, and organization. He led large, diverse teams of forensics students to achieve competitive success at state- and national-level tournaments. 
Jeremy is a native Texan and has lived in the Austin-area for most of his life. He earned a B.A. in English from Dartmouth College and a Master of Public Affairs from the LBJ School of Public Affairs at The University of Texas at Austin. He is currently pursuing a PhD in Communication Studies at The University of Texas at Austin. 
---
Nichole Prescott, Ph.D.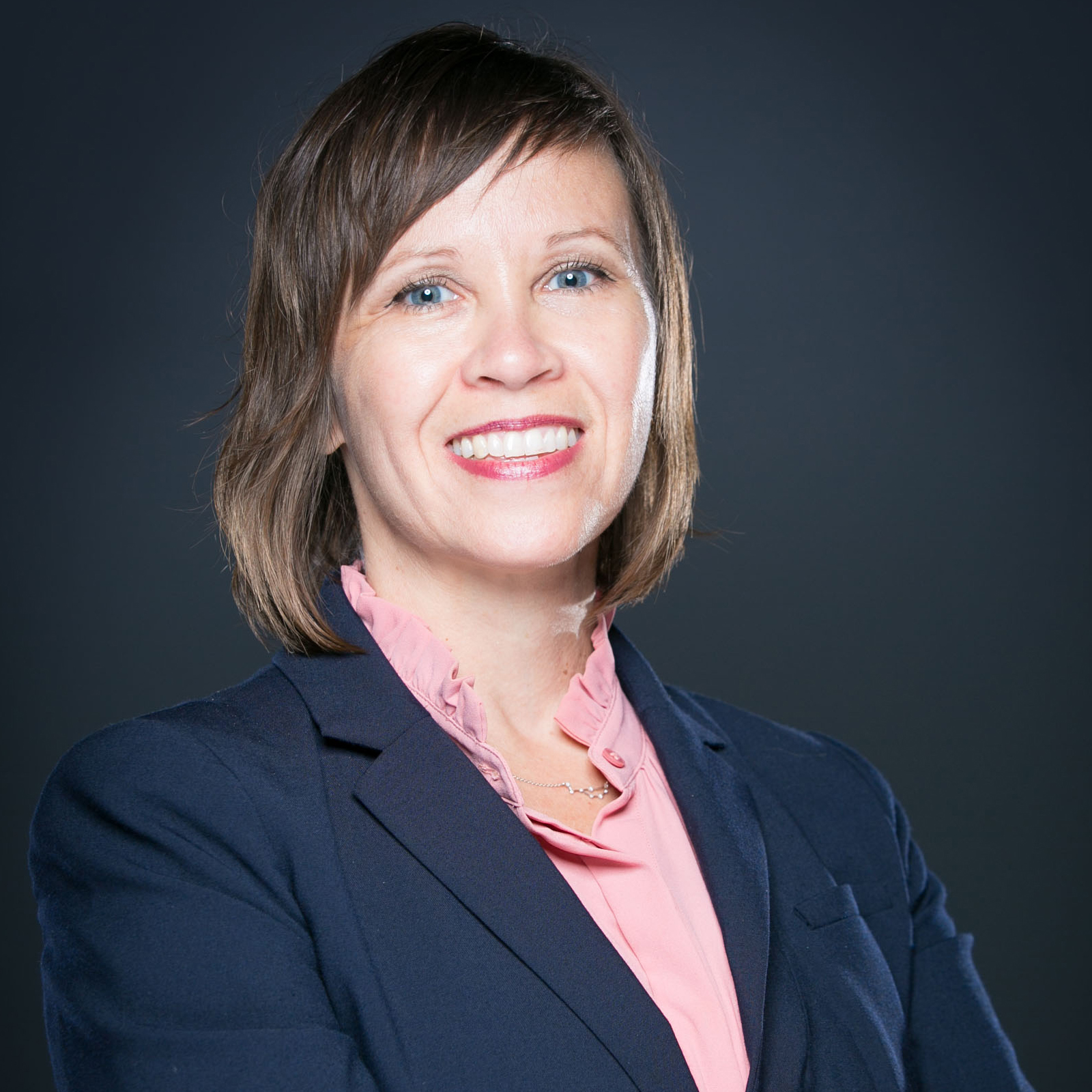 Dr. Nichole S. Prescott joined The University of Texas System in December 2016. As Assistant Vice Chancellor for Academic Affairs, P16 Initiatives, Dr. Prescott takes a lead role in strengthening the preK-16 pipeline and enhance college readiness for Texas students through expanded collaboration between the U. T. System, U. T. institutions and public preK-12 partners as well as entities. Dr. Prescott has a Ph.D. in History from the State University of New York at Stony Brook, two M.A. degrees in History and Women's Studies from SUNY and Miami University, and a B.A. in History from U. T. Austin.
Before joining the U. T. System, Dr. Prescott served as the Director of Student Success for E3 Alliance, a regionally focused data-driven education organization that is the Central Texas P16 council. Her work focused on eliminating the achievement and opportunity gaps in Central Texas. As director, she oversaw a portfolio of initiatives aimed at building education systems through collaborative action with education, business, and community stakeholders in order to build the strongest educational pipeline in the country as the means to drive regional economic prosperity.
Included among her accomplishments at E3, Dr. Prescott led the Central Texas Council on Educator Preparation and scaled a nationally recognized English Language Learning initiative to 52 schools in 10 districts impacting 10,000 students. As a result of her strong leadership around the transformative system work targeted toward improving outcomes for English Language Learners, E3 Alliance and its partners were awarded a White House Initiative for Educational Excellence for Hispanics Bright Spots Recognition in 2015.
At the State University of New York at Stony Brook, Dr. Prescott was awarded the W. Burghardt Turner Fellowship (2000-2005) and the Hugh Cleland Award for Innovative Teaching by the Department of History (2005). Among her other awards are the Crane Award, presented by the Miami Tribe of Oklahoma (2003) and the prestigious Frances C. Allen Fellowship, History of the American Indian Scholar-in-Residence, at the Newberry Library in Chicago (2003).
Dr. Prescott has presented at numerous academic conferences and has been an invited speaker both domestically and internationally. She also co-organized the Indigenous Peoples Symposium at Stony Brook in 2002 to commemorate and reflect on the United Nations First International Decade of the World's Indigenous Peoples. She has authored and co-authored articles in scholarly as well as popular publications, such as Atotankiki Myaamiaki, "What the Miami are Talking About," (Miami tribal newspaper) and The American Indian Graduate.
Dr. Prescott has been interviewed about her work by national media outlets, such as Indian Country Today and Univision, as well as local media, such as KXAN TV station, KUT (local NPR station) radio station, KLBJ radio station, and Ahora Sí (Spanish portion of the Austin American Statesman). She is a member of the National Congress of American Indians, National Indian Education Association, Native American and Indigenous Studies Association.
Dr. Prescott is a proud citizen of the Miami Tribe of Oklahoma (Myaamia) and actively participates in the culture and language revitalization efforts of her people. Born in an Indian Hospital in Oklahoma, Dr. Prescott was raised on the Texas/Mexico border before she moved to Austin to pursue a college degree at The University of Texas as a first-generation college student. While Austin is her home, Dr. Prescott has maintained a strong engagement with the broader Native American community, formerly serving on the Board of Directors of the American Indians of Texas as well as former Executive Director of the Myaamia Foundation.
Locally, Dr. Prescott has served on numerous equity-focused committees. Among these are Mayor's Task Force on Institutional Racism & Systemic Inequities, Greater Austin Community Schools Coalition Team (Mayor's Office), Bilingual Innovation Design Team (Austin Independent School District), Newcomer Innovation Design Team Member (Austin Independent School District), Austin Opportunity Youth Collaborative, and the Austin College Access Network. She also volunteers for the Great Promise for American Indians, the Human Rights Campaign, and Out Youth.
---
Lydia Riley, M.P.H.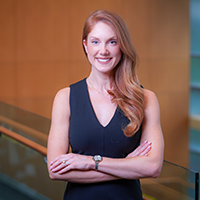 Lydia Riley is Chief of Staff for The University of Texas System Office of Academic Affairs. As Chief of Staff, Lydia assists with planning, implementing, and advancing strategic priorities for the Office of Academic Affairs and supports efforts to streamline office operations. Lydia oversees a broad portfolio of administrative and policy issues and monitors the landscape to identify new and emerging models of higher education delivery and financing. She is responsible for leading and supporting system-wide initiatives related to online and hybrid education, non-degree pathways, upskilling and reskilling, and tuition and fees. In all areas of her work, Lydia is committed to uncovering and addressing inequities in postsecondary access, success, and value. 
Lydia has been with UT System since July 2016, most recently serving as Director, Academic Affairs. Before joining the UT System, Lydia was a research manager at American Association of Nurse Practitioners, where she worked to advance the Association's policy agenda by developing and overseeing studies related to advanced nursing education and workforce issues. 
Lydia is a native Oregonian and graduate of Oregon State University. She currently lives and works in Austin, Texas. 
---
Weston Rose, M.A.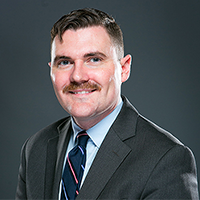 Weston Rose is a Program Manager in the Office of Academic Affairs at The University of Texas System. His work lies at the intersection of communications, web design, programmatic management, and higher education administration. He provides support for multiple system-wide initiatives related to the P-20 education pipeline, student success, student affairs, and faculty affairs – including the ElevateTXed initiative, the nomination process for Student Regent and the THECB Student Representative, and the Regents' Outstanding Teaching Awards. He also serves as the state coordinator for the All-Texas Academic Team, an annual awards ceremony honoring outstanding community college students entering the workforce or transferring to four-year institutions. 
Weston joined UT System in June 2016 as a Program & Communications Coordinator. Previously, he served as a Research Communications Manager in the Office of the Vice President for Research, Scholarship and Creative Endeavors at The University of Texas at Austin; and as a Media & Communications Specialist in the Office of Graduate Studies at Sam Houston State University, where he edited a yearly university magazine focused on graduate student research. He began his career as an academic advisor and lecturer, teaching Composition & Rhetoric. 
Weston received his bachelor's and master's degrees in English from Sam Houston State University. In addition, he earned a Certificate of Completion from UT Austin's Full-Stack Web Development Bootcamp. He also completed a Board Internship Program through I Live Here I Give Here and Leadership Austin's Emerge '14 Cohort, a program that "helps aspiring leaders and young professionals identify 'the leader within' while developing skills and building relationships that lead to high impact."